Some of the best Netflix movies just arrived on the service (and you can see what else did in our new on Netflix roundup). So while we bid adieu to The Dark Knight and Where The Wild Things Are, we've got three more than worthy replacements below. These streamable movies are more welcome than ever, as cinemas may be open, but you may not want to go out. It's all a part of why Netflix is one of the best streaming services.
Our list of the best Netflix movies have something for everyone, no matter their taste. Maybe you want to catch a laugh-out-loud comedy, a serious drama, action thriller or provocative documentary. Take your pick — or watch them all! And if you run out of titles, try the best movies on Amazon Prime Video or the best Hulu movies next.
Some of our top picks include the delightful caper Enola Holmes and Aaron Sorkin's legal drama The Trial of the Chicago 7. This list used to have the excellent Scott Pilgrim vs. The World, which has since left (making us happy we bought it on multiple formats).
The best of Netflix by genre
Our list of the best Netflix films includes both critically-acclaimed indies and crowd-pleasers for the whole family. And, remember, if you have any trouble accessing the best movies on Netflix, we can help you contact Netflix customer service. Though they'll probably recommend you watch one of the best Netflix shows to pass the time.
And if our list of the top films on Netflix isn't enough? Well, by using a Netflix VPN and learning how to change region on Netflix, you can unlock a whole 'nother world of content.
The goal here, you see, is to make the most out of your Netflix account. With these lists, you may have so much to watch on Netflix that you might just wonder how to cancel Hulu. 
You may wind up wanting to cancel Netflix, though as Netflix just raised prices — which is why we've collected ways to help your bottom line. Check out our Netflix hacks: 7 tips and tricks for saving money.
Don't know what to watch? We tried Netflix's Play Something feature — and the results surprised us. 
The best movies on Netflix to stream now
Blade Runner 2049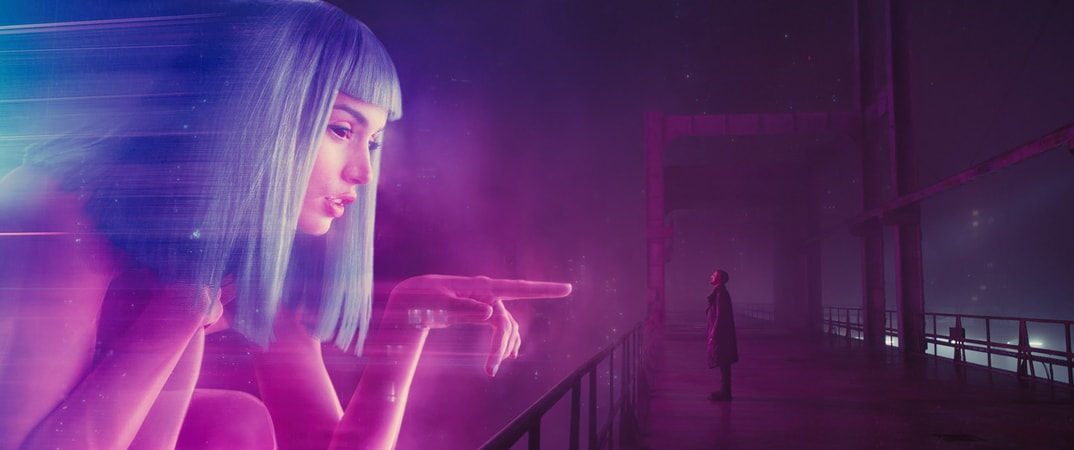 Dune director Denis Villeneuve's Blade Runner sequel is one of the best movies on Netflix right now and with good reason.  Not only is it a worthy successor to one of the best sci-fi movies ever, held down by a strong script that threatens to blow apart the human/replicant peace we saw in the first edition, but it's an absolutely gorgeous piece of film. From neon-soaked cityscapes to dusty abandoned buildings destroyed by nuclear radiation, this film is meant to be seen on a great screen. Plus, Ryan Gosling manages to breathe new life into the Blade Runner world, with a performance that's a great meditation on grief. On top of that? The always amazing Robin Wright and Mackenzie Davis are in there.
Rotten Tomatoes score: 88%
Stars: Ryan Gosling, Harrison Ford, Ana de Armas, Jared Leto, Robin Wright, Sylvia Hoeks, Mackenzie Davis
Director: Denis Villeneuve
Watch now
Apollo 10 ½: A Space Age Childhood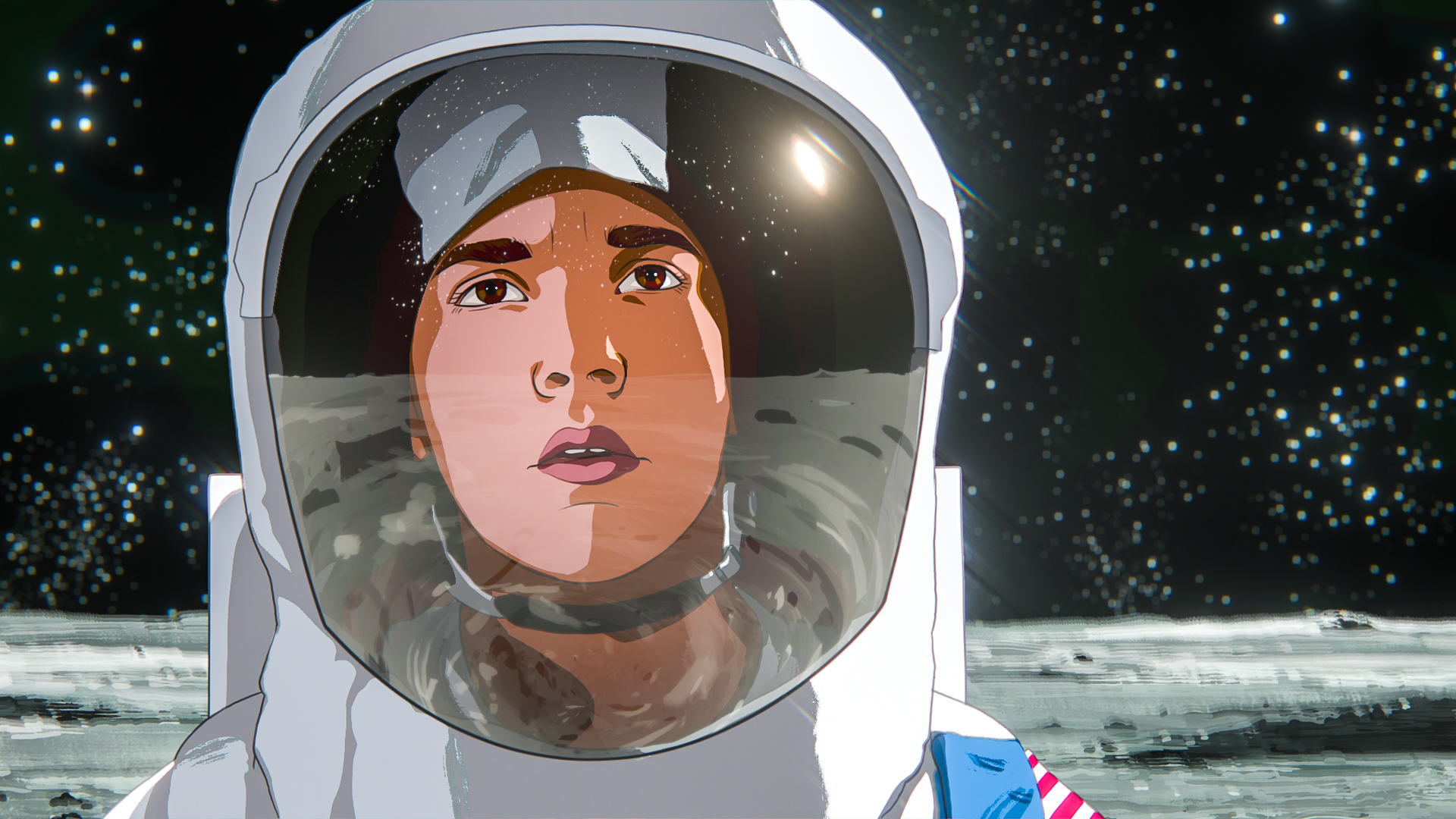 Apollo 10 ½: A Space Age Childhood is one of those great family-friendly movies that also just a great movie in general. And when you see its animation style and take note of all the emotion conveyed, you won't be surprised to hear that this is a Richard Linklater (Waking Life, A Scanner Darkly, Slacker) joint. And this time, he's brought his lens and charm to the summer of 1969, as the first moon landing captivated the world. Oh, and it's narrated by Jack Black. 
Rotten Tomatoes score: 92%
Stars: Jack Black, Bill Wise, Lee Eddy, Milo Coy,
Director: Richard Linklater
Watch now
The Social Network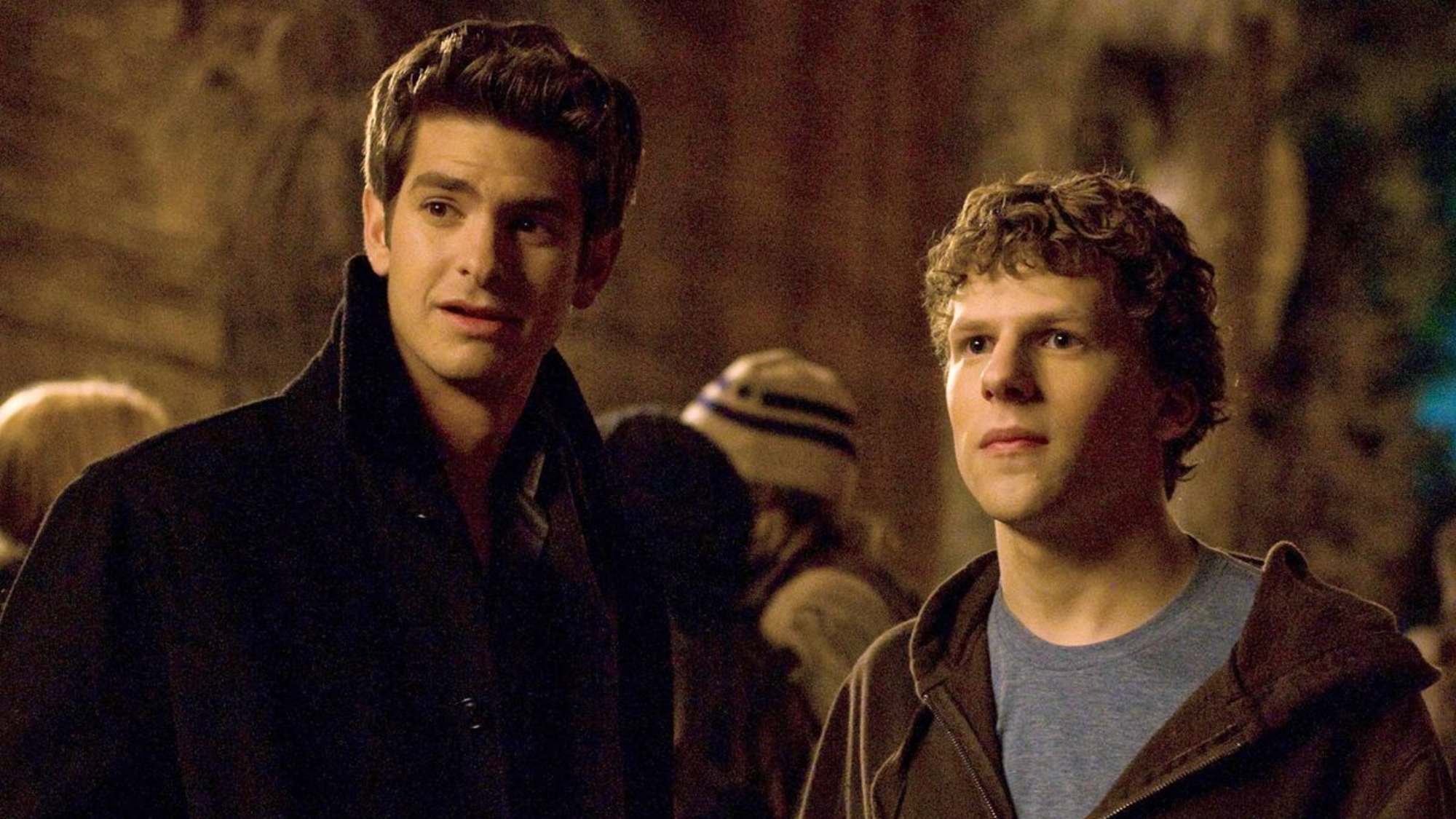 Director David Fincher was primarily known for crime dramas and thriller, such as Seven, The Game, Fight Club and Zodiac, so the notion that he'd helm Facebook's origin story was a bit surprising. Or at least it was to anyone who didn't know the inside story of how Mark Zuckerberg's virtual empire began.
Filled with memorable quotes — Justin Timberlake gets to deliver both "A million dollars isn't cool. You know what's a cool? A BILLION dollars." and "drop the 'The,' just 'Facebook,' it's cleaner — The Social Network is one of those movies that is practically perfect. It's all anchored by a terrific performance from Jesse Eisenberg as the emotionally stunted Zuckerberg and the phenomenal score from Trent Reznor and Atticus Ross.
Rotten Tomatoes score: 96% (Certified Fresh)
Stars: Jesse Eisenberg, Andrew Garfield, Justin Timberlake, Armie Hammer
Director: David Fincher
Watch now
Casino Royale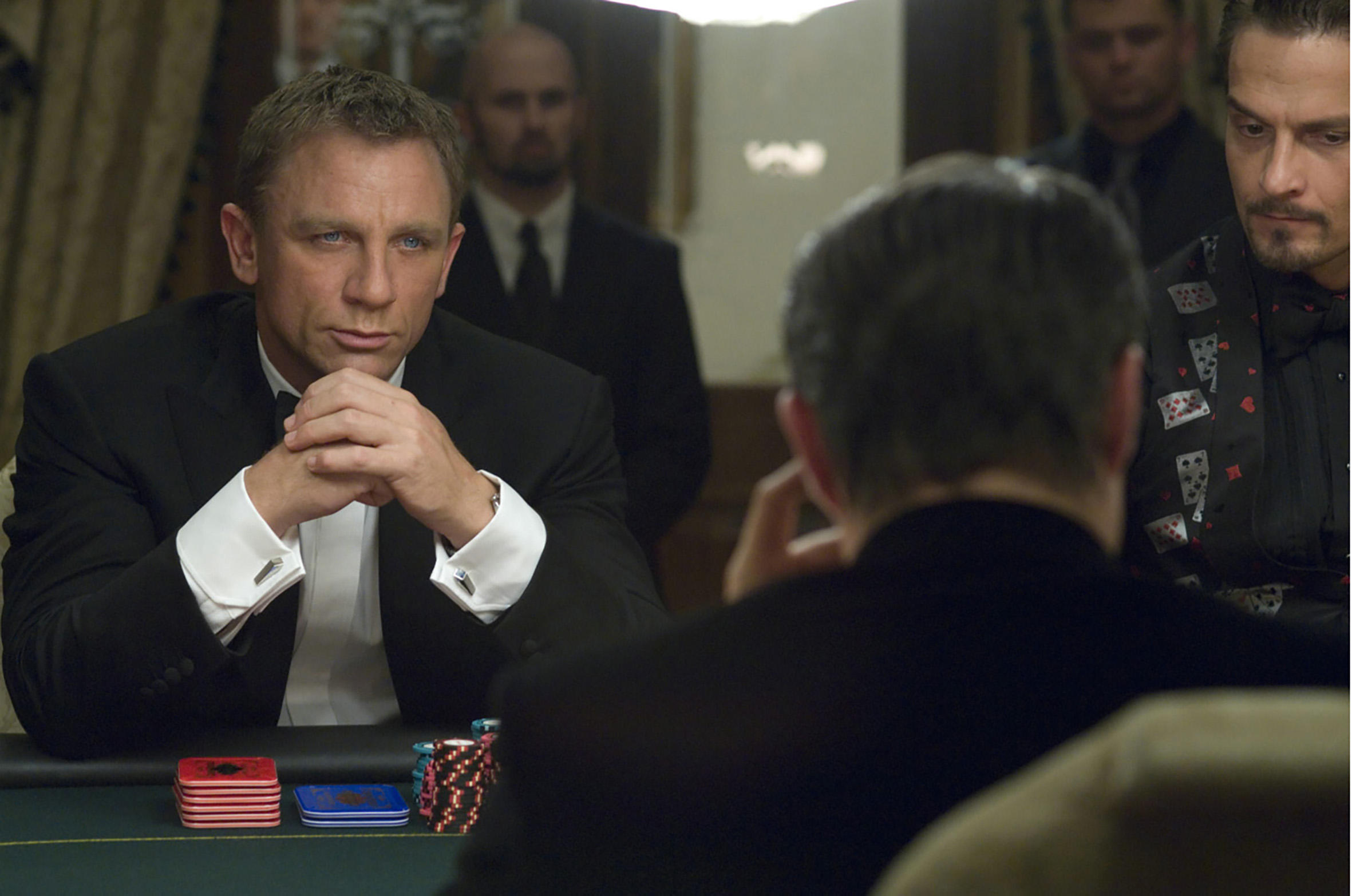 The start of Daniel Craig's run as 007 is almost universally believed to be one of the best James Bond movies of all time, and one of the best action movies of its era. The film is a sort of reboot on James Bond, as we see the newly licensed to kill British Secret Service in one of his early missions. And, thankfully, he's got a fantastic foe in the bloody-eyed Le Chiffre (Mads Mikkelsen).
The two cross paths after Bond goes to Madagascar, and before they duel with weapons they must first play poker. Released shortly after the height of the World Series of Poker's popularity, these tense scenes show off some of Craig and Mikkelsen's acting chops. Thankfully, there is one holdover from the previous era of Bond films, as Judi Dench reprises the role of M.
Interestingly enough, all of the Bond movies are going to Prime Video … but only in the UK.
Rotten Tomatoes score: 94% (Certified Fresh)
Stars: Daniel Craig, Eva Green, Mads Mikkelsen, Judi Dench
Director: Martin Campbell
Watch now
The Power of the Dog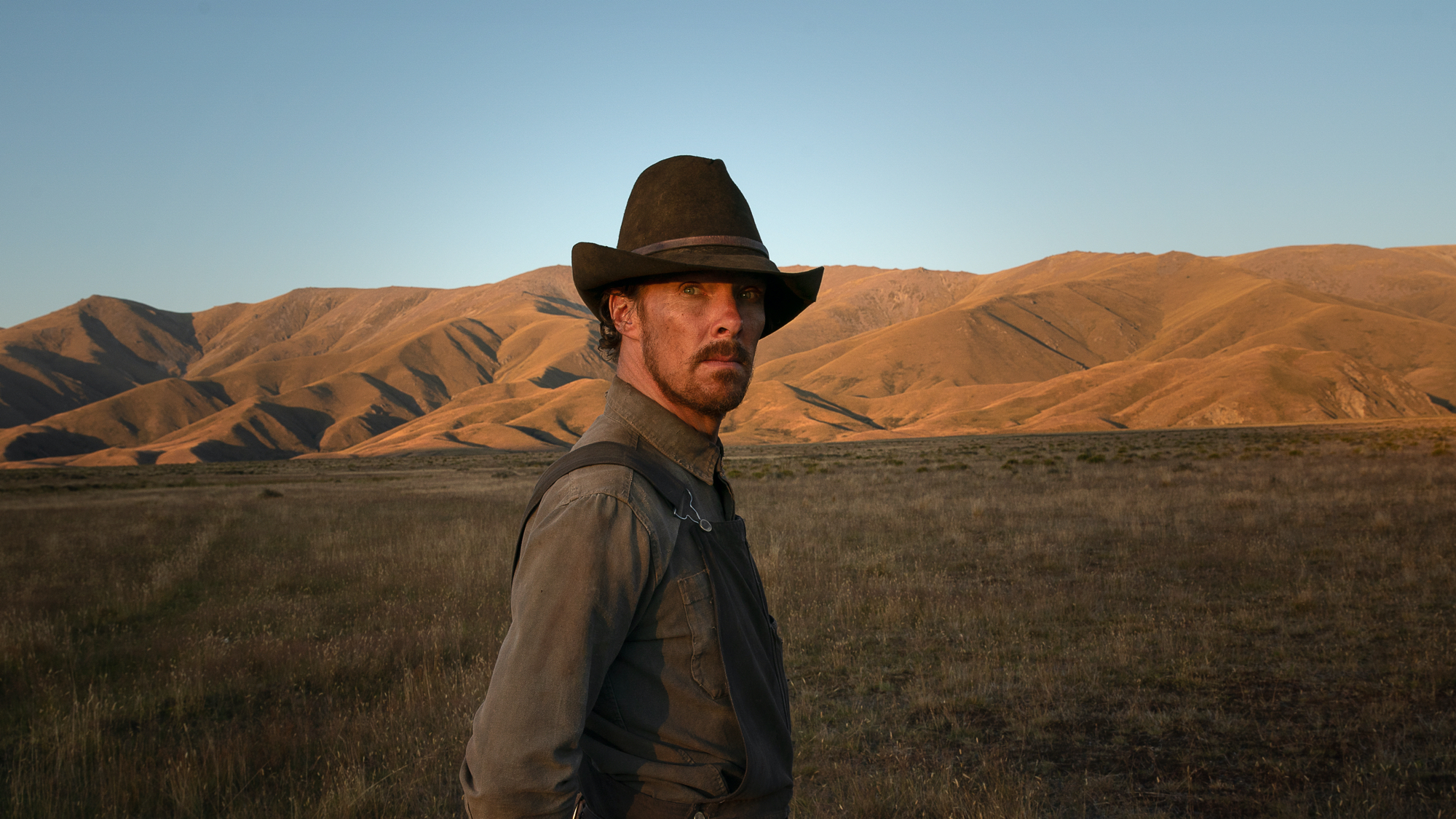 An adaptation of Thomas Savage's novel of the same name, The Power of The Dog is another film that Netflix can use to say "we're not all Adam Sandler comedies and big action movies." An intense western set in 1925 Montana, the film is focused on two ranch-owning brothers: Phil (Benedict Cumberbatch) and George (Jesse Plemons). George marries Rose (Kirsten Dunst) who has sent her son Peter (Kodi Smith-McPhee) to college to study medicine. 
Unfortunately, Phil's the mean-spirited and cruel type, and he loves to be meant to Rose and Peter. Stellar performances from the whole cast are heightened by the film's gorgeous beauty and a phenomenal score from Johny Greenwood (whose also composed for The Phantom Thread, among others). It's one of Netflix's latest Oscar-nominated movies.
Rotten Tomatoes score: 96%
Stars: Benedict Cumberbatch, Kirsten Dunst, Jesse Plemons, Kodi Smit-McPhee
Director: Jane Campion
Watch now
The Mitchells vs. The Machines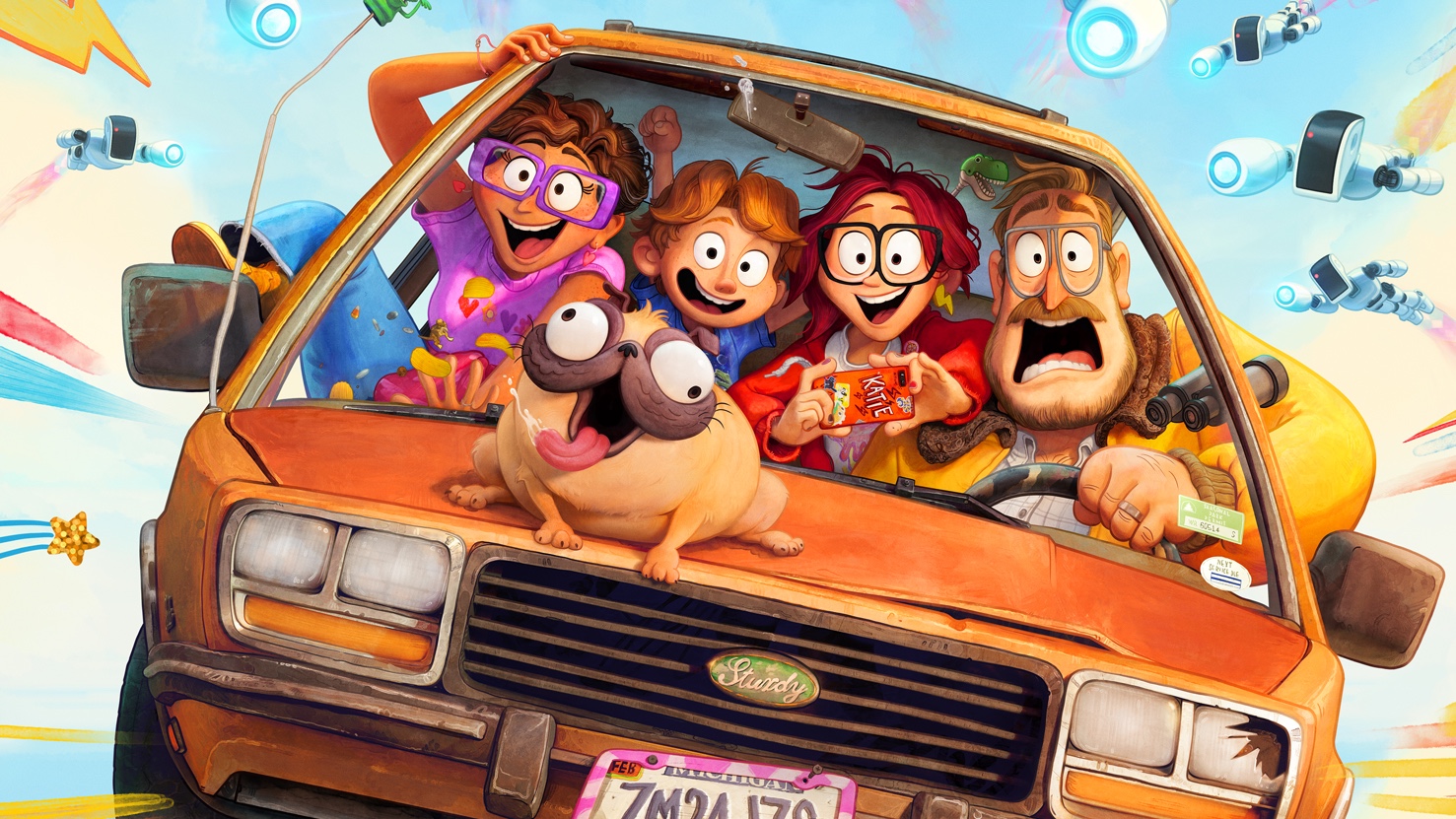 The Mitchells vs. The Machines is one of our picks for the best family movies on Netflix, and it's good enough for a slot in our main list. Not only does this animated movie about a family during a robot uprising offer a great cast that parents and kids will both love (including Abbi Jacobson, Danny McBride, Maya Rudolph and Olivia Colman), but it looks amazing too.
And that's only what we expect from Phil Lord and Christopher Miller, the team behind the amazing Spider-Man: Into the Spider-Verse. And that's the kind of movie that set a great standard for what an animated movie should be. Throughout, you've got a good story, with the Mitchells trying to reconnect for one last time before daughter Katie goes off to film school.
Rotten Tomatoes score: 97%
Stars: Abbi Jacobson, Danny McBride, Maya Rudolph, Eric Andre and Olivia Colman
Director: Mike Rianda
Watch now
Inception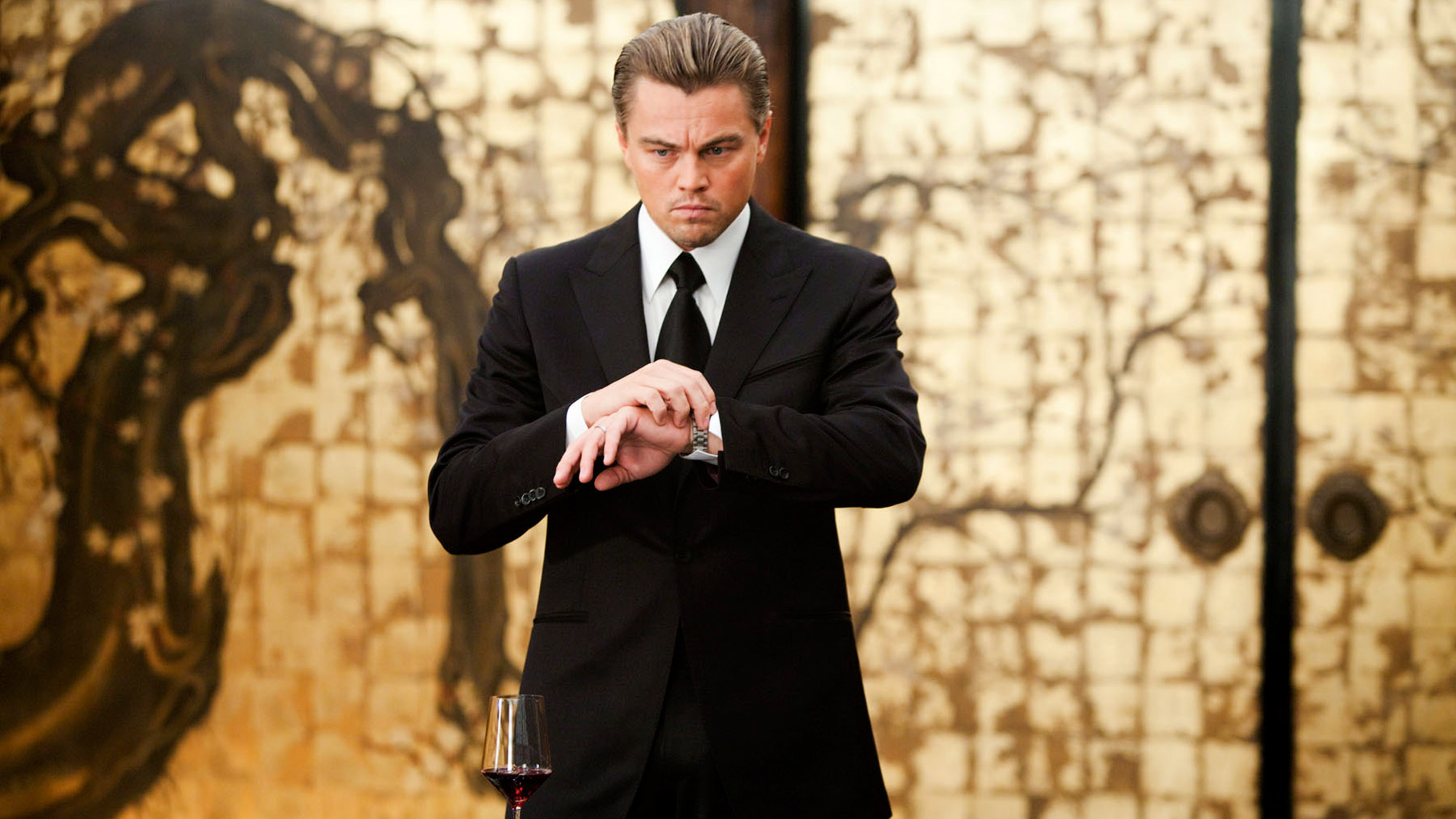 They say people will do anything to avoid therapy, and Dom Cobb (DiCaprio) is the best example of that meme. Somehow, he's come across the truly mind-bending ability to steal secrets from people's subconscious. 
In doing so, Cobb and his band of dream thieves (a top-tier supporting cast) go into worlds that are turning in on themselves, which seem like a precedent for the reality-warping that we saw in Spider-Man: No Way Home. In the end, though, Cobb's heists are all tied to his true love, Mal (Cotillard), who we meet on the most emotional journey of the film.
Rotten Tomatoes score: 87%
Stars: Leonardo DiCaprio, Joseph Gordon-Levitt, Elliot Page, Tom Hardy, Ken Watanabe, Marion Cotillard
Director: Christopher Nolan
Watch now
The Trial of the Chicago 7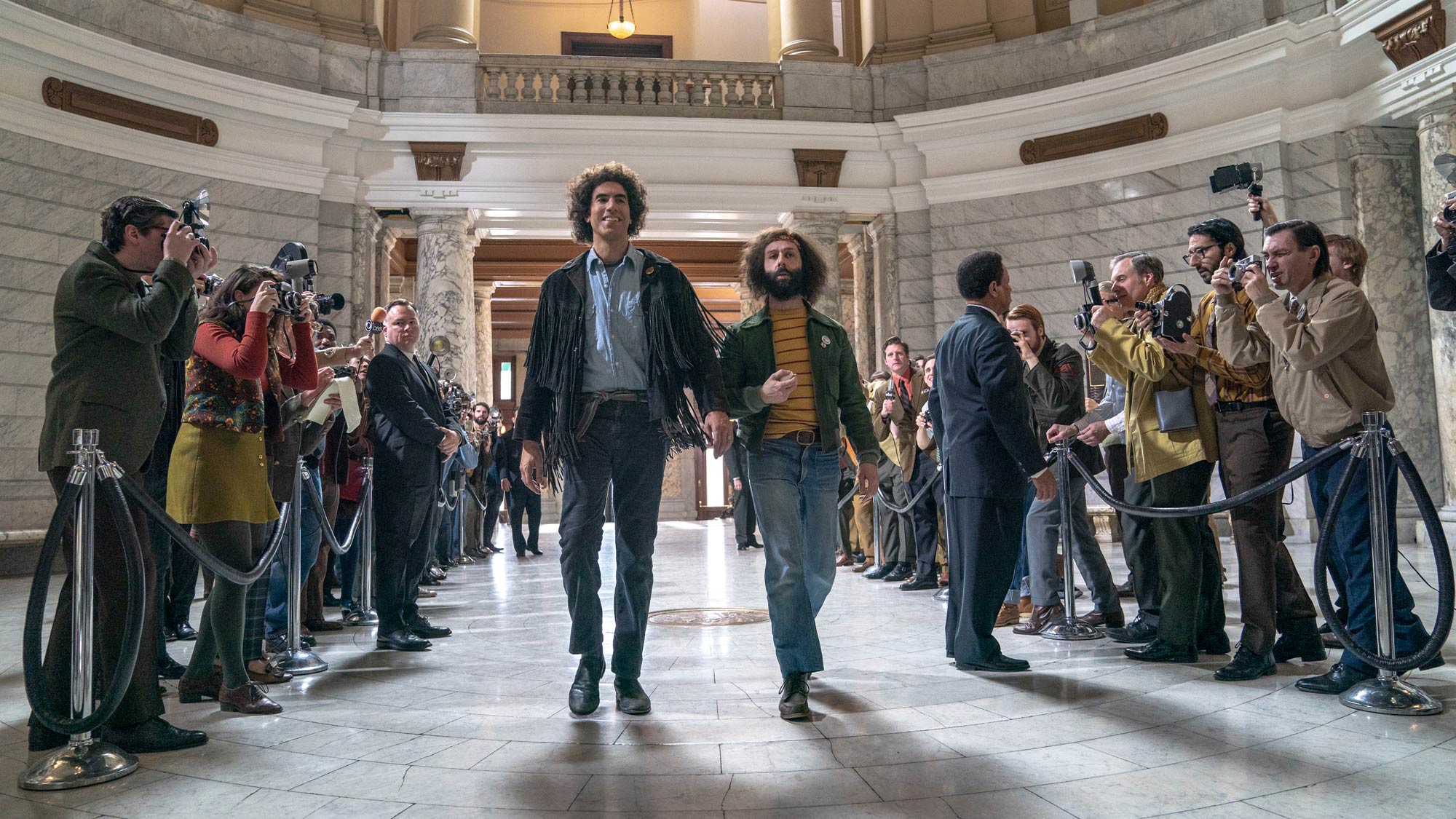 Writer/director Aaron Sorkin brings his signature rapid-fire, sharp and witty dialogue to this story of the 1969 trial of seven people charged by the federal government with conspiracy and more, arising from the protests at the 1968 Democratic National Convention in Chicago. The star-studded cast is more than up to the task of delivering Sorkin's words. 
Rotten Tomatoes score: 91%
Stars: Eddie Redmayne, Sacha Baron Cohen, Yahya Abdul-Mateen II, Jeremy Strong
Director: Aaron Sorkin
Watch now
Sorry to Bother You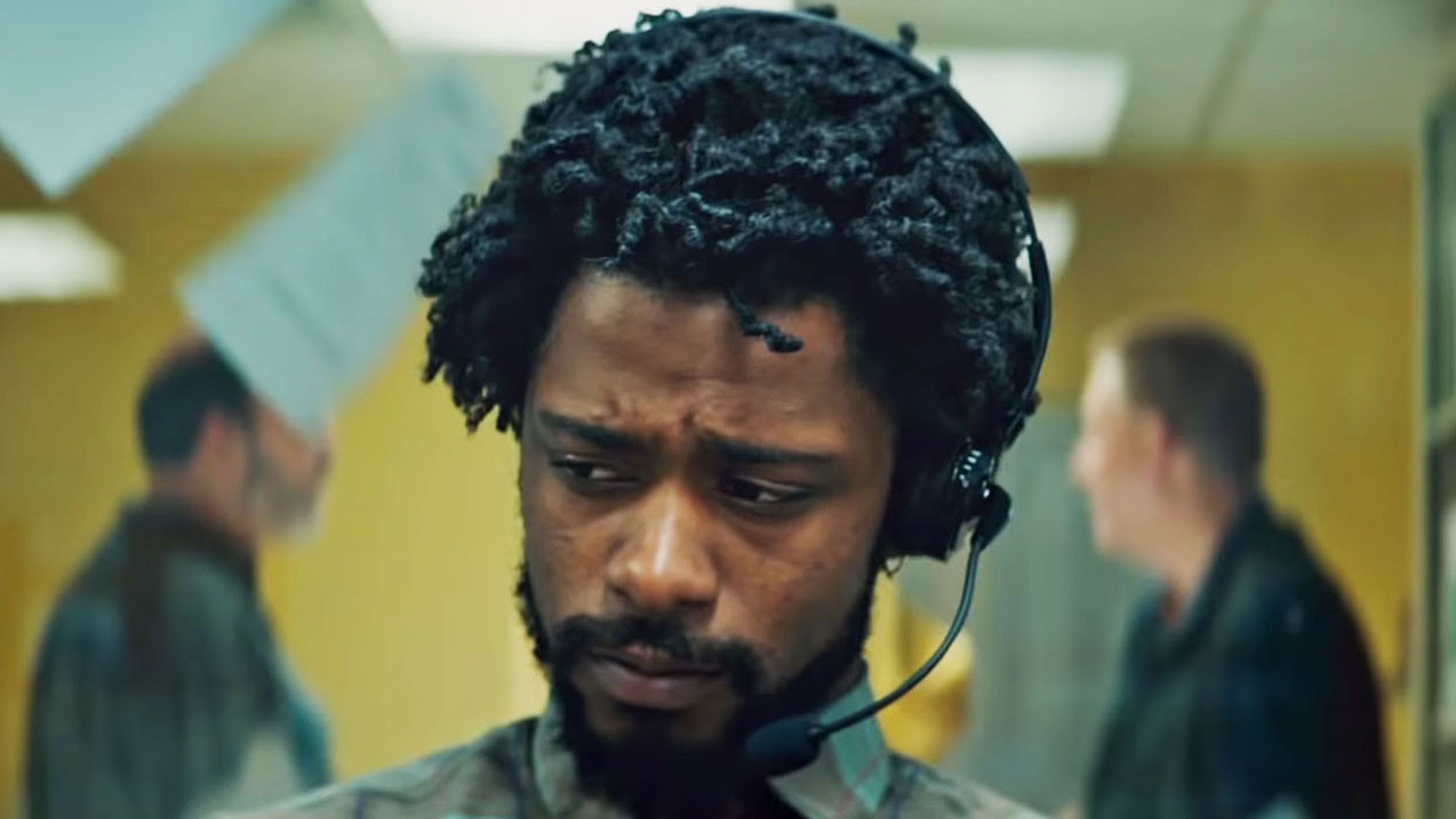 While you might spend a moment thinking that telemarketer Cassius "Cash" Green (Stanfield) lives in our own reality, soon enough everything goes so sideways that you might just say "we're not in Oakland anymore, Toto." This dark comedy sees Green unlock a whole world of potential once he uses a "white voice" (which is voiced by David Cross) on the phone with customers. A surreal and bizarre film, Sorry to Bother You is one of the best movies on Netflix because it's the kind of movie we should be happy exists, even if it's not everyone's cup of tea. Yes, we're being intentionally vague with this description, as to spoil the story of WorryFree's labor would take out half of the experience.
Rotten Tomatoes score: 93%
Stars: LaKeith Stanfield, Tessa Thompson, Jermaine Fowler
Director: Boots Riley
Watch now
Jackass The Movie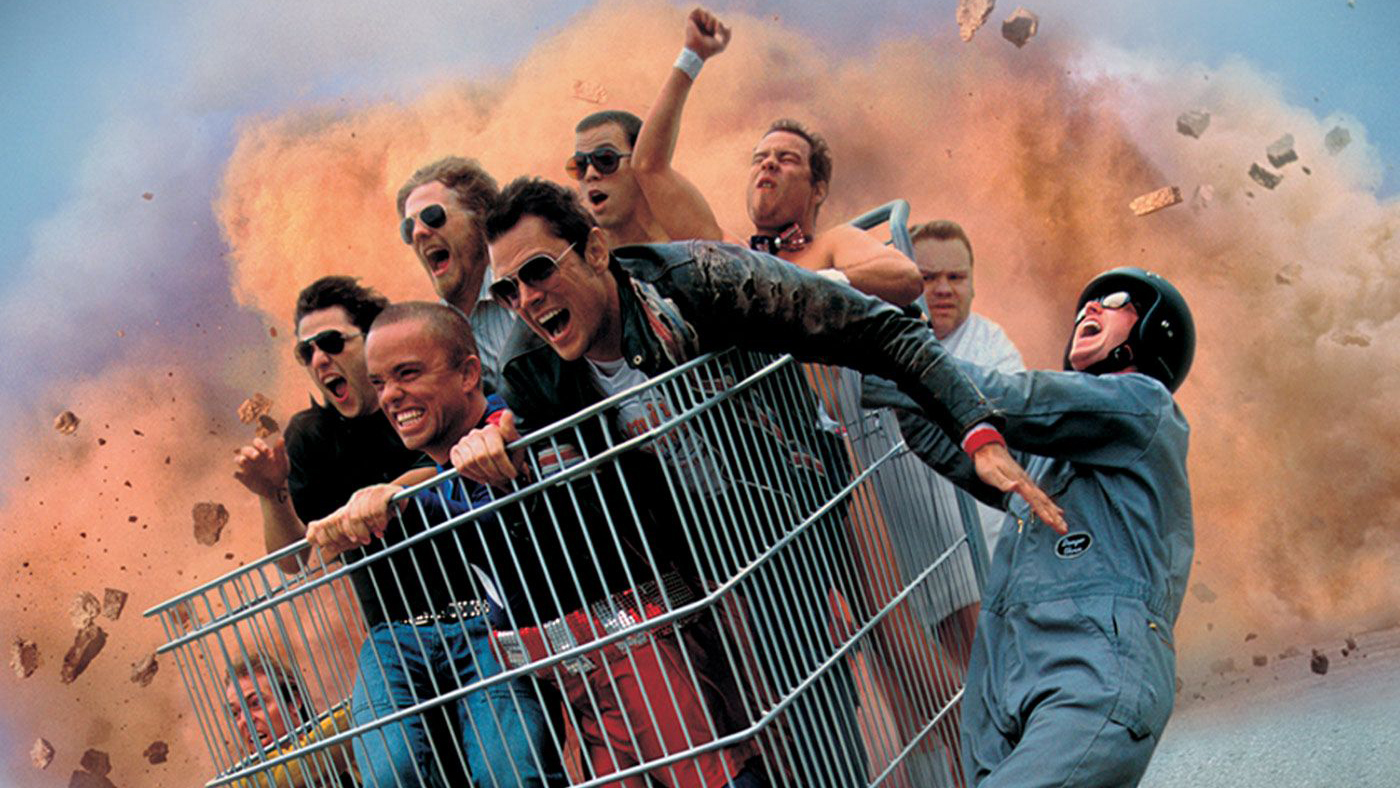 Yes, Netflix has the Jackass movie (as well as Jackass's 2.5 and 3.5 sequels — Jackass 4.5 is coming soon). And by now, most people either know they want to hit play on the filmic adaptation of the series that sees friends lovingly torture each other, or scroll down to the next entry. But since The Jackass Movie is eminently rewatchable (for some of us), we're keeping it on this list until Netflix loses it. Also, fun fact: Johnny Knoxville initially rejected the notion of a Jackass movie because he thought they were gonna replace the cast with Hollywood actors.
Rotten Tomatoes score: 49%
Stars: Johnny Knoxville, Bam Margera, Chris Pontius, Steve-O, Dave England, Ryan Dunn, Preston Lacy, Ehren McGhehey
Director: Jeff Tremaine
Watch now
Da 5 Bloods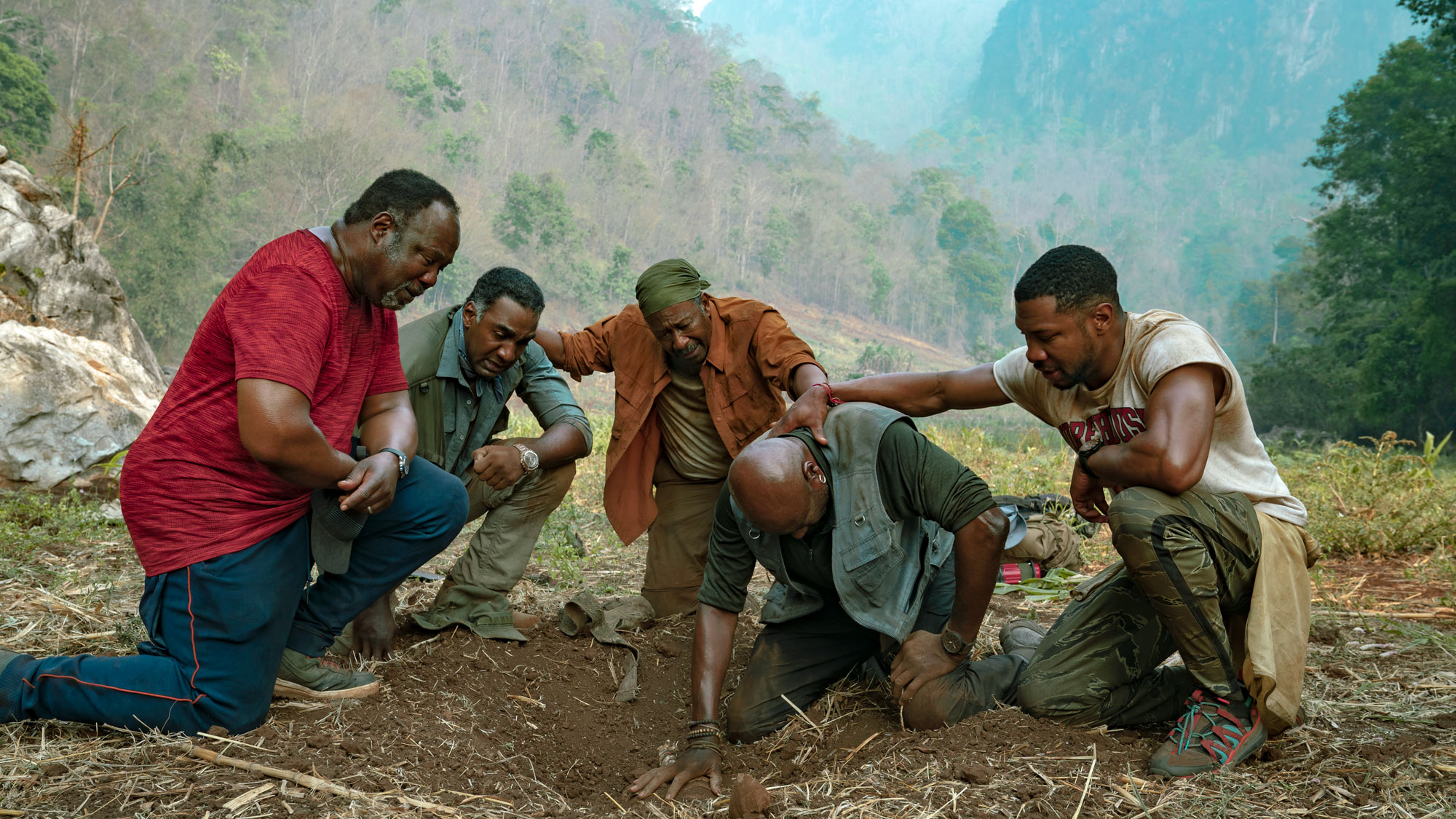 Spike Lee's newest joint wasn't intended to be so timely, but then again, the director has always been ahead of his time in speaking to the truths that underpin our society. The story follows four African-American Vietnam veterans who reunite in Ho Chi Minh to retrieve the remains of their fallen squad leader Stormin' Norman (the late Chadwick Boseman). All of them — Eddie (Norm Lewis) Melvin (Isiah Whitlock Jr.), Otis (Clarke Peters) and Paul (Delroy Lindo) — are struggling with personal issues as well as memories of their time in Vietnam.
Rotten Tomatoes score: 92%
Stars: Delroy Lindo, Chadwick Boseman, Clarke Peters, Isiah Whitlock Jr.
Director: Spike Lee
Watch now
Lady Bird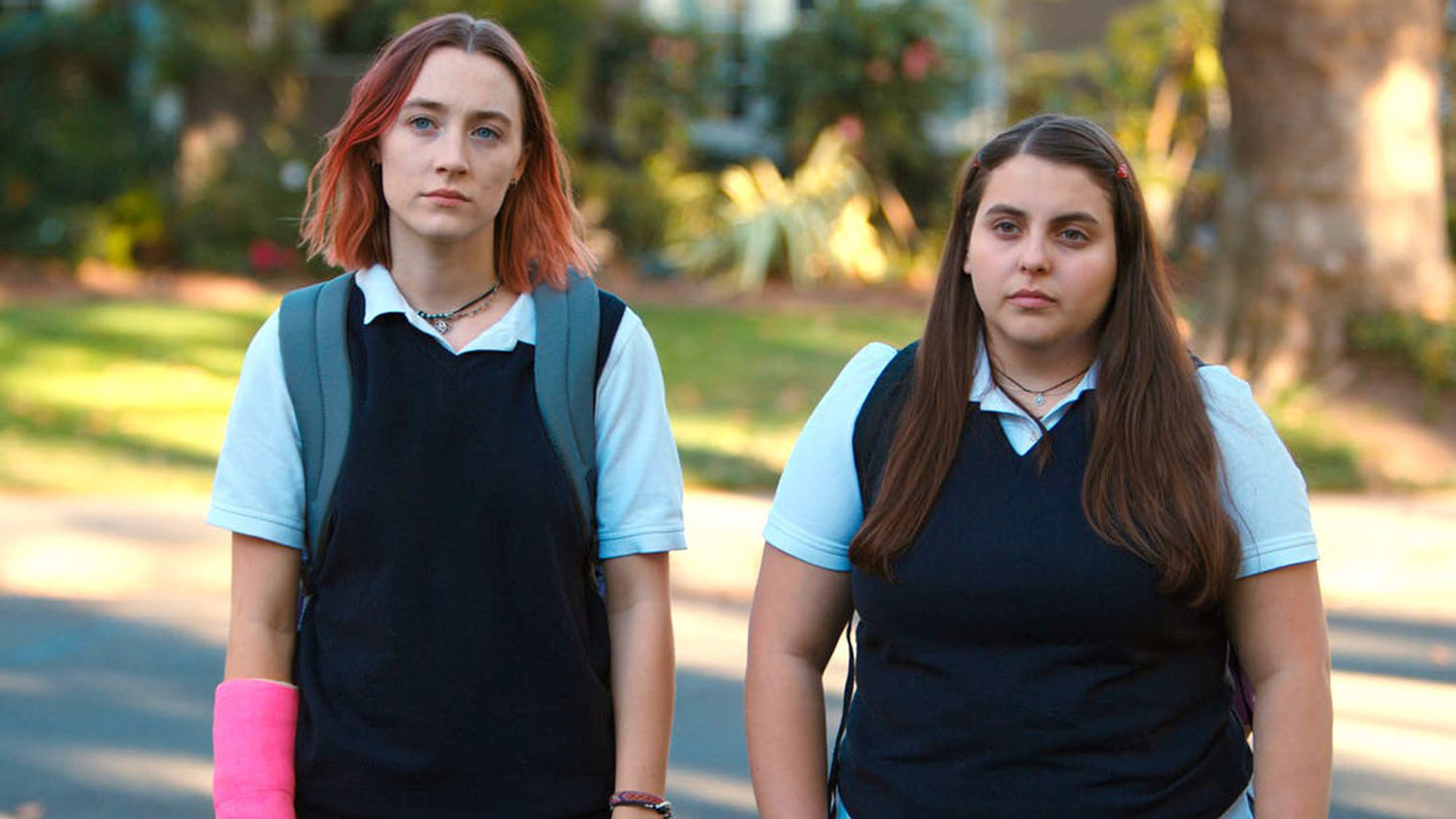 When pulled off correctly, the comedy-drama is a beautiful thing. Lady Bird, from director Greta Gerwig, strikes the right balance between playfulness and sincerity. In this coming-of-age film, Christine "Lady Bird" McPherson (Saoirse Ronan) is about to graduate high school, and has to square away her relationships with her parents, her friends and her religion before she starts college. It's a story all about growing up, and how your friendships, family and interests can define you as a young adult. 
Rotten Tomatoes score: 99%
Stars: Saoirse Ronan, Laurie Metcalf, Lucas Hedges, Timothée Chalamet
Director: Greta Gerwig
Watch now
The Old Guard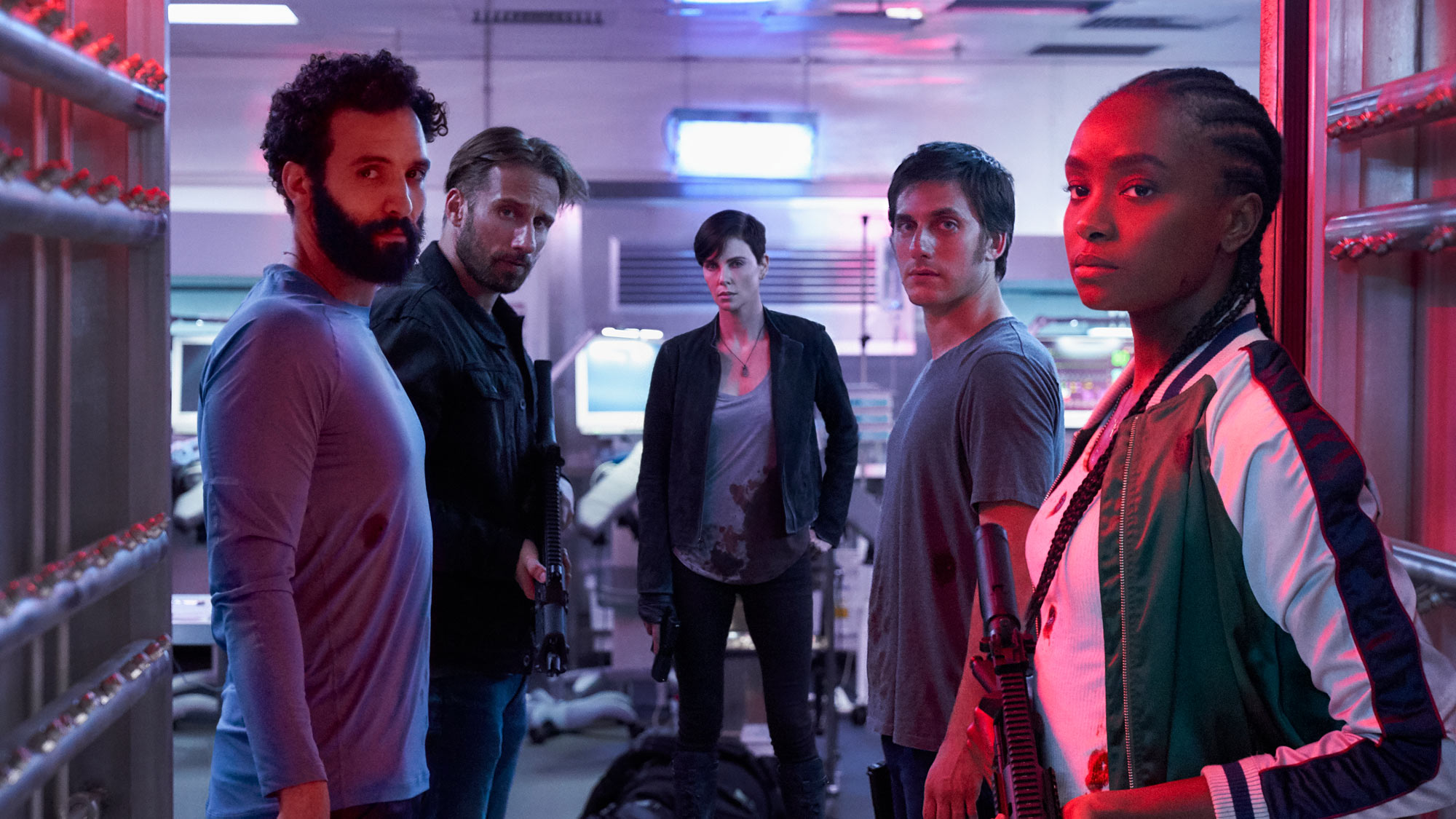 Just when we thought summer would pass by without a blockbuster movie, we get a thrilling, action-packed treat in The Old Guard. Four immortal warriors, led by the ancient and badass Andy (Charlize Theron), have been helping humanity for centuries. When their secret is exposed to a ruthless CEO, Andy and new recruit Nile (KiKi Layne) team up to prevent him from using them as money-making lab rats. The movie puts a fresh spin on the superhero saga — more philosophical, thoughtful and emotional than most entries in the genre. And more progressive, with a deeply romantic same-sex pairing. All of that has us clamoring for The Old Guard 2. Get with the undying program, Netflix!
Rotten Tomatoes score: 82%
Stars: Charlize Theron, KiKi Layne, Marwan Kenzari, Chiwetel Ejiofor
Director: Gina Prince-Bythewood
Watch now
Eurovision Song Contest: The Story of Fire Saga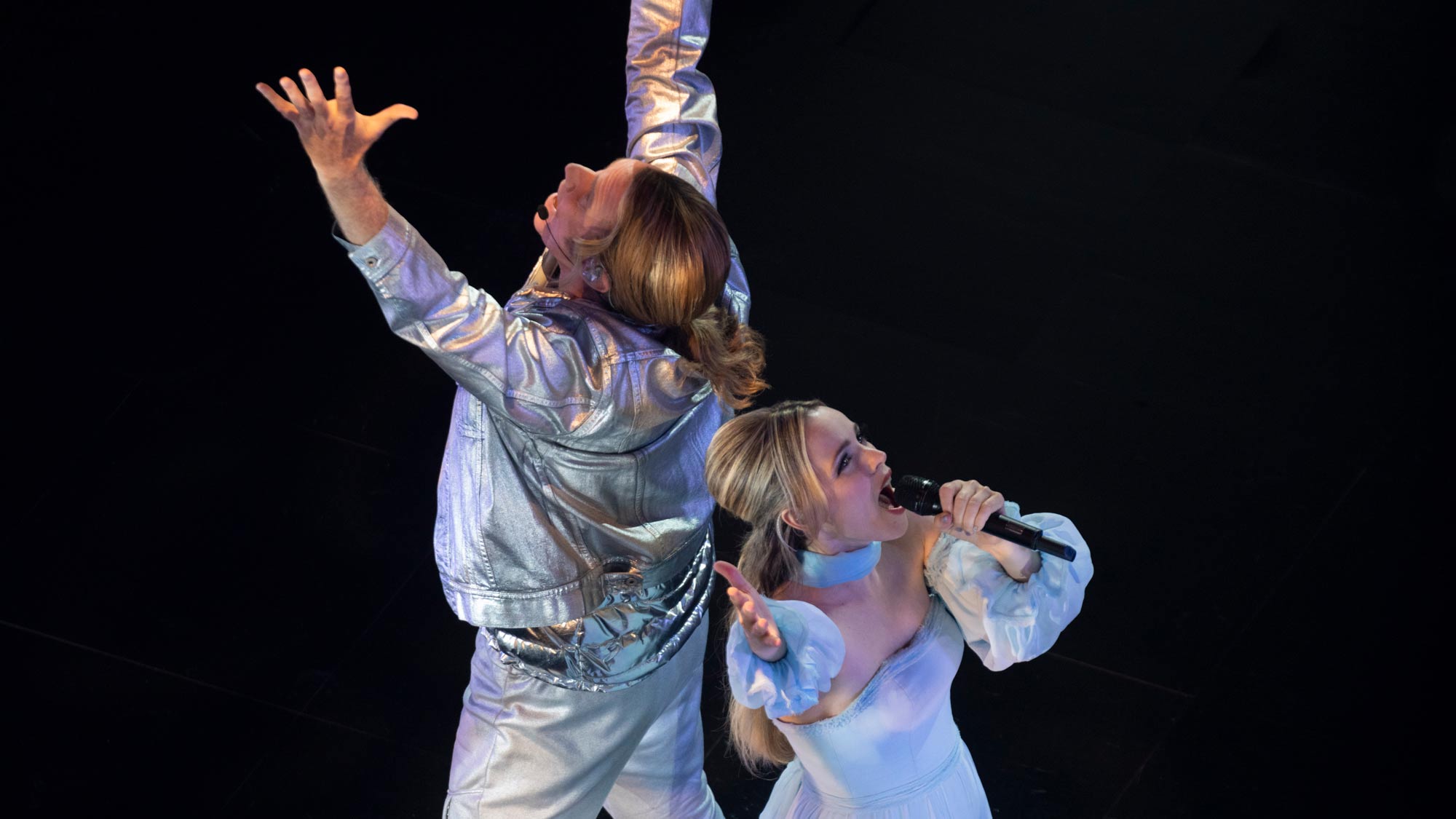 If you're in the mood for a deeply silly but also truly heartwarming comedy, Eurovision is a great choice. It fits right in with the other movies in Will Ferrell's ouvre, like Blades of Glory and Anchorman. He plays Lars, an Icelandic man-child who's obsessed with the Eurovision Song Contest (which is a real thing!). Along for the ride is his childhood friend Sigrit (Rachel McAdams). When they finally get the chance to compete, will Lars' single-minded focus on winning ruin his relationship with Sigrit? Also, we've got all the details on how to watch Eurovision 2022 online.
Rotten Tomatoes score: 64%
Stars: Will Ferrell, Rachel McAdams, Dan Stevens, Pierce Brosnan
Director: David Dobkin
Watch now
13th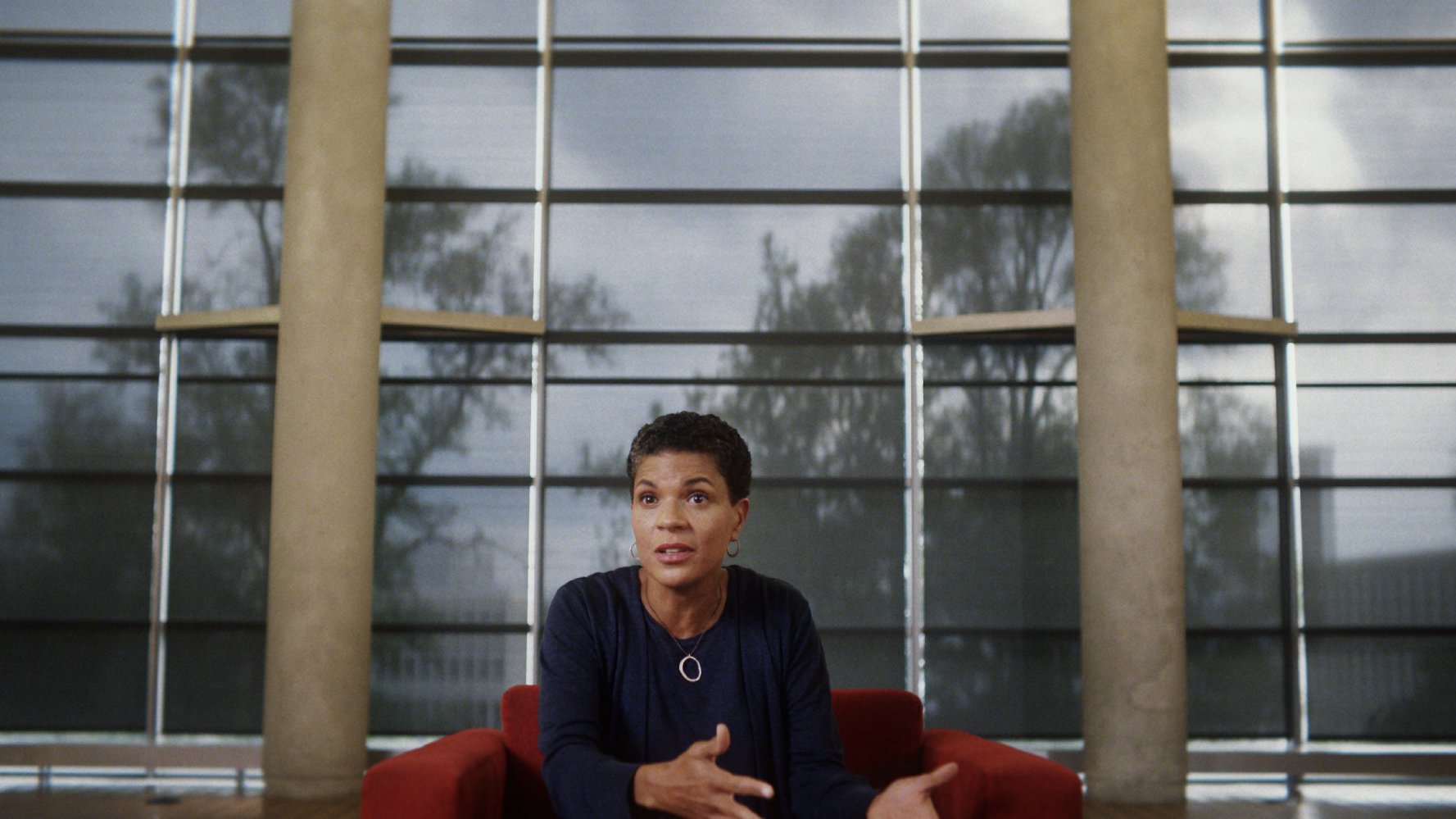 A Netflix original, 13th, directed by Ava DuVernay, is an in-depth look at the prison system. She examines the intersection of racism and mass incarceration in the United States. The film is named for the Thirteenth Amendment to the U.S. Constitution, which prohibited slavery and freed the slaves. Public figures like Angela Davis, Van Jones and Cory Booker make captivating appearances.
Rotten Tomatoes score: 97%
Stars: Angela Davis, Cory Booker, Henry Louis Gates
Director: Ava DuVernay
Watch now
Uncut Gems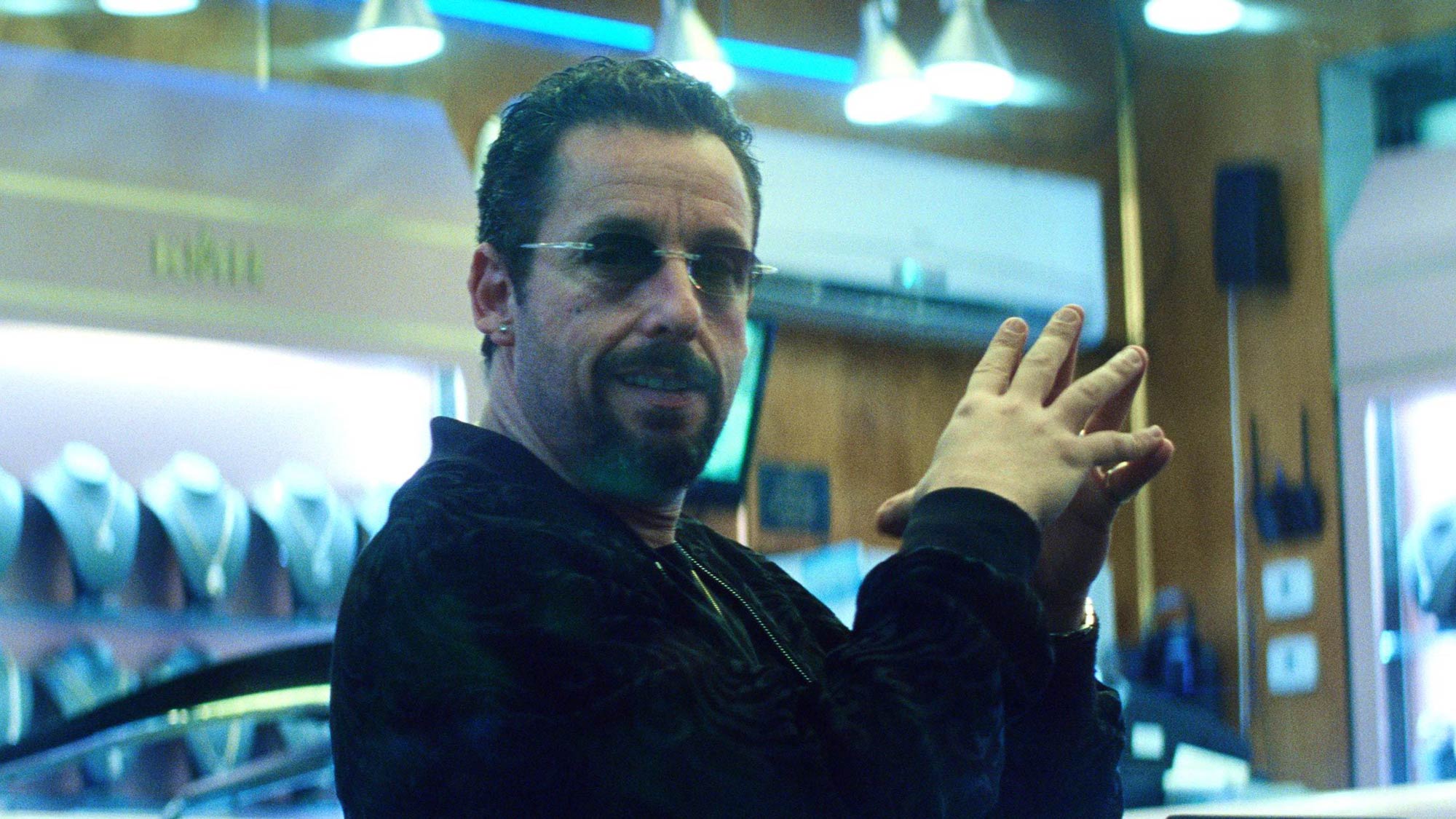 Adam Sandler gets a lot of flak for the comedies he makes for Netflix (like Sandy Wexler and Murder Mystery) — and maybe deservedly so. He doesn't really flex his acting chops in them, but he really is a charismatic performer when he wants to be, as he proves in the Safdie brothers' propulsive thriller. Sandler stars as Howard Ratner, a slick jeweler always looking for his next hustle. He's also a compulsive gambler, which lands him an ocean of hot water. Uncut Gems feels like a high-wire act; you won't breathe once in the final act. This is a seriously intense, anxiety-inducing movie — and completely exhilarating.
Rotten Tomatoes score: 92%
Stars: Adam Sandler, Julia Fox, Kevin Garnett
Directors: Josh and Benny Safdie
Watch now
The Lovebirds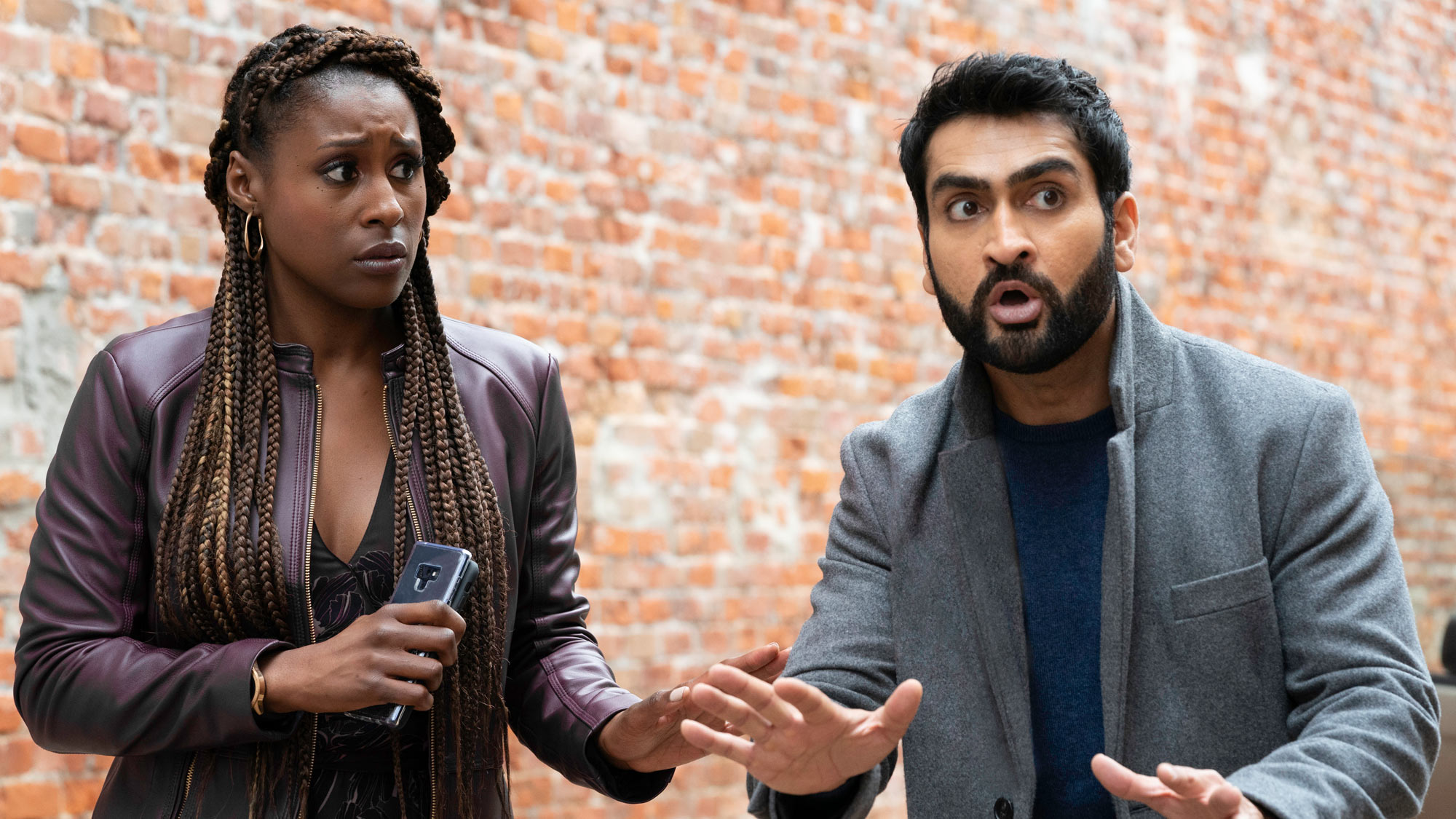 The Lovebirds got mixed reviews, as you can see from the low Rotten Tomatoes score, but we found it to be a funny, delightful romp showcasing two of our favorite actors. Issa Rae (Insecure) and Kumail Nanjiani (Silicon Valley, The Big Sick) combine their comedic talents, playing a couple who are on the verge of breaking up when they get unintentionally embroiled in a murder mystery. The plot definitely defies logic, but honestly, who cares? Watching the two leads bicker, freak out, get kicked by a horse and dress up in ridiculous outfits is  worth it.
Rotten Tomatoes score: 66%
Stars: Kumail Nanjiani, Issa Rae
Director: Michael Showalter
Watch now
Mudbound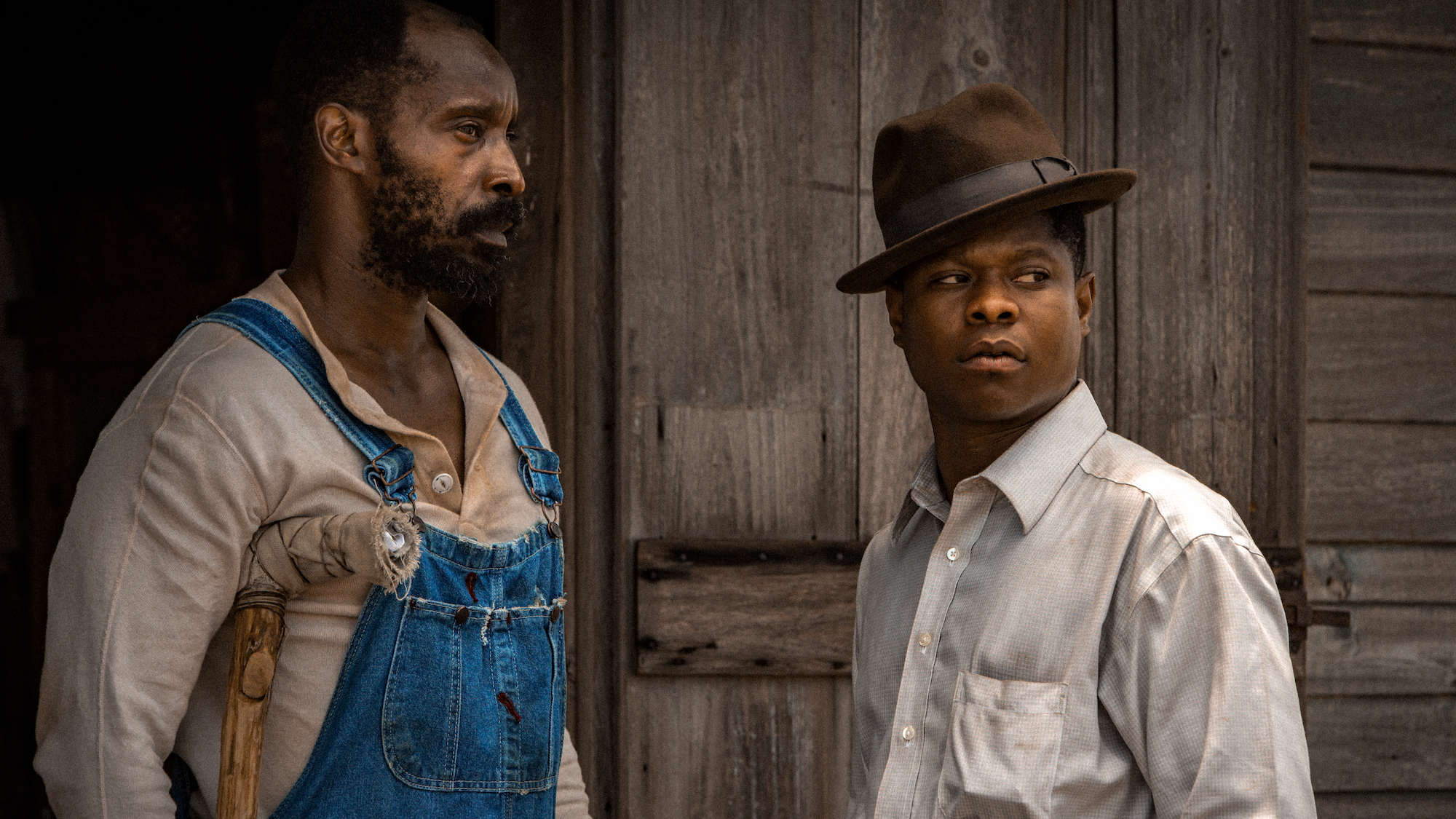 Black soldiers have fought alongside white soldiers for America in many wars, but come home only to find they have to fight for their lives in a different way. That's the message of Dee Rees' powerful drama, set after World War II. White soldier Jamie McAllen (Garrett Hedlund) and black soldier Ronsel Jackson (Jason Mitchell) return to their small Mississippi town. Jamie's brother owns a struggling farm, where Ronsel's parents work as tenants. The two former soldiers begin to build a friendship, but the racist attitudes of Jamie's family and the community lead to a devastating confrontation.
Rotten Tomatoes score: 97%
Stars: Carey Mulligan, Jason Clarke, Mary J. Blige
Director: Dee Rees
Watch now
Tigertail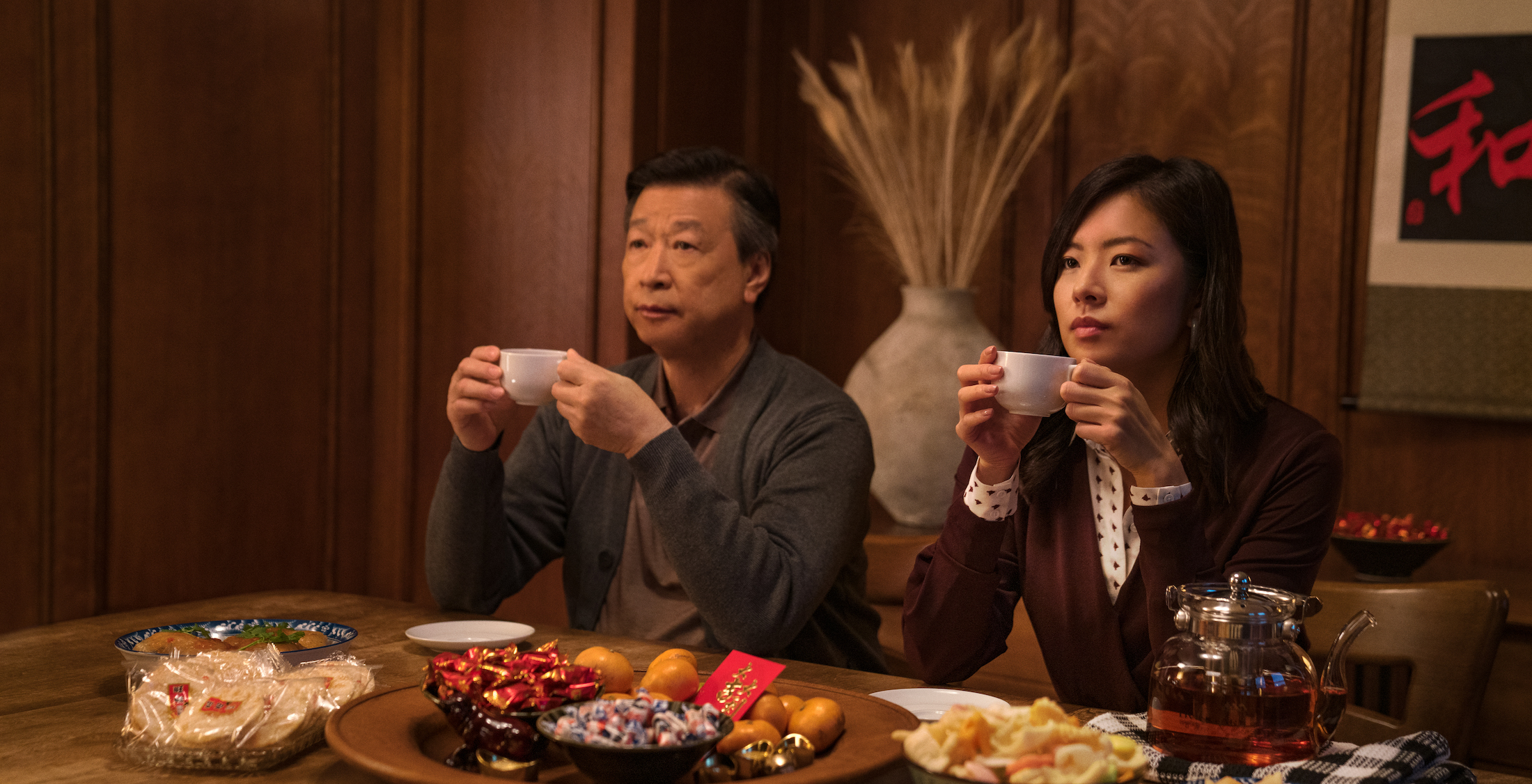 A delicate, elegant love story that spans continents and decades, Tigertail comes from writer/director Alan Yang, an Emmy winner and co-creator of Master of None. Pin-Jui is a poor young man from Huwei ("tiger tail") who falls for a wealthy girl, Yuan Lee, but ends up losing touch with her. Pin-Jui jumps on an opportunity to go to America, but years of grueling work leave him a shell of himself and unable to connect with his daughter. When a chance to revisit the past comes along, he takes it, hoping to change his life into the one he always wanted.
Rotten Tomatoes score: 79%
Stars: Hong-Chi Lee, Tzi Ma, Christine Ko
Director: Alan Yang
Watch now
Dolemite Is My Name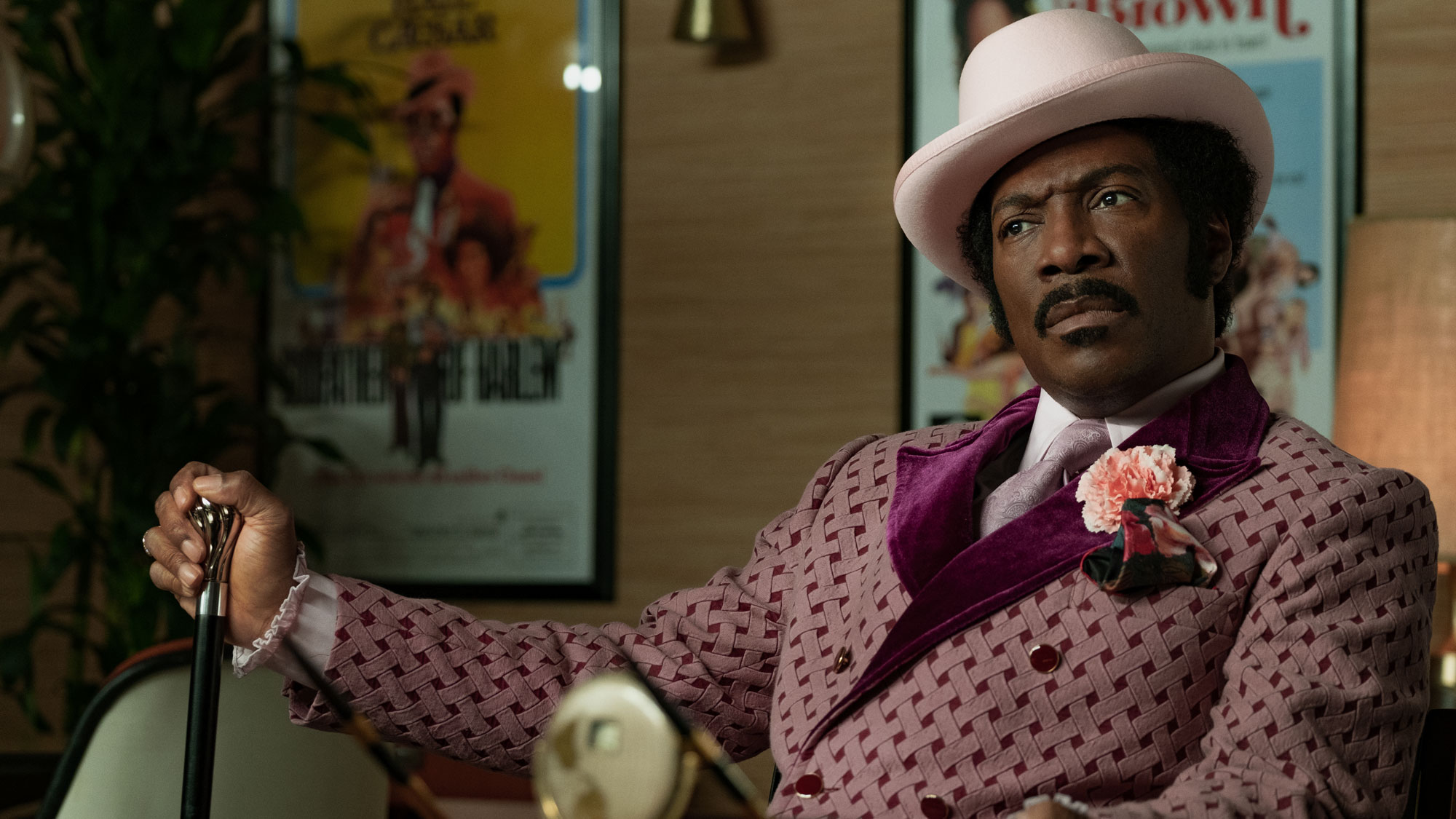 A strong example of a veteran actor who's "still got it," Dolemite Is My Name stars Eddie Murphy as Rudy Ray Moore, the comedian who became the iconic blaxploitation character Dolemite. But while Murphy owns the film outright, we get another actor coming out from the shadows to wow us, with Wesley Snipes stealing scenes as D'Urville Martin, the director who Moore clashes with. But while the film is stocked to the brim with great actors (including Keegan-Michael Key, Craig Robinson and Tituss Burgess), this is still Murphy's film. This is one of the best movies on Netflix overall.
Rotten Tomatoes score: 97%
Stars: Eddie Murphy, Wesley Snipes, Da'Vine Joy Randolph
Director: Craig Brewer
Watch now
Marriage Story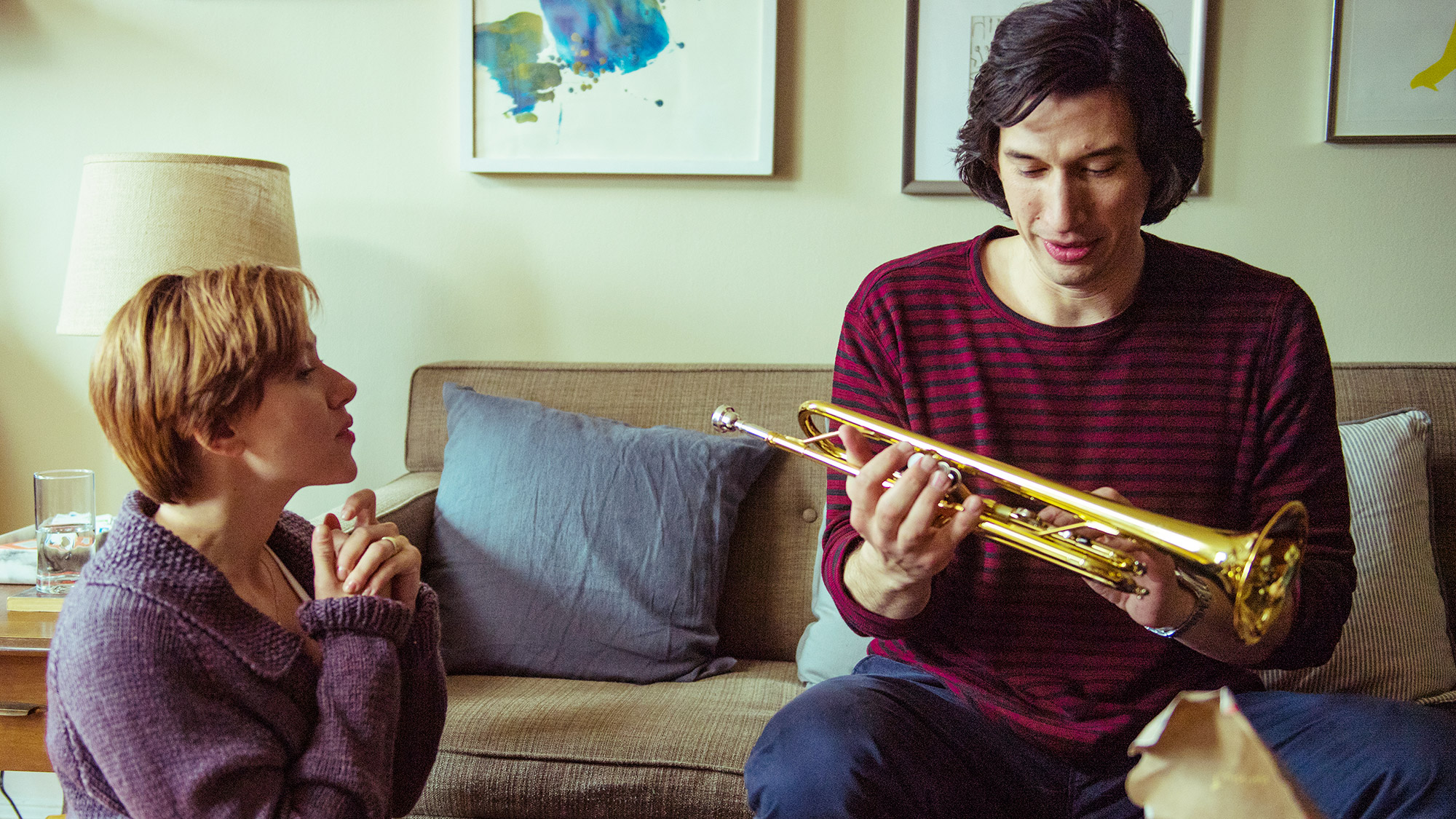 Director/writer Noah Baumbach is continuing to improve as he matures, as evidenced by his latest feature: Marriage Story, released both in theaters and on Netflix. While Baumbach has fared well in fractured family tales before, this film stands out for deftly telling both sides of the chaotic divorce at its core. Of course, that would mean little without strong acting, and the leading performances of Scarlett Johansson and Adam Driver make the emotional trauma real for all watching. In short: watch to understand the meme of the film's stars arguing, keep watching to engage with one of the best Netflix movies.
Rotten Tomatoes score: 97%
Stars: Adam Driver, Scarlett Johansson, Laura Dern
Director: Noah Baumbach
Watch now
The Irishman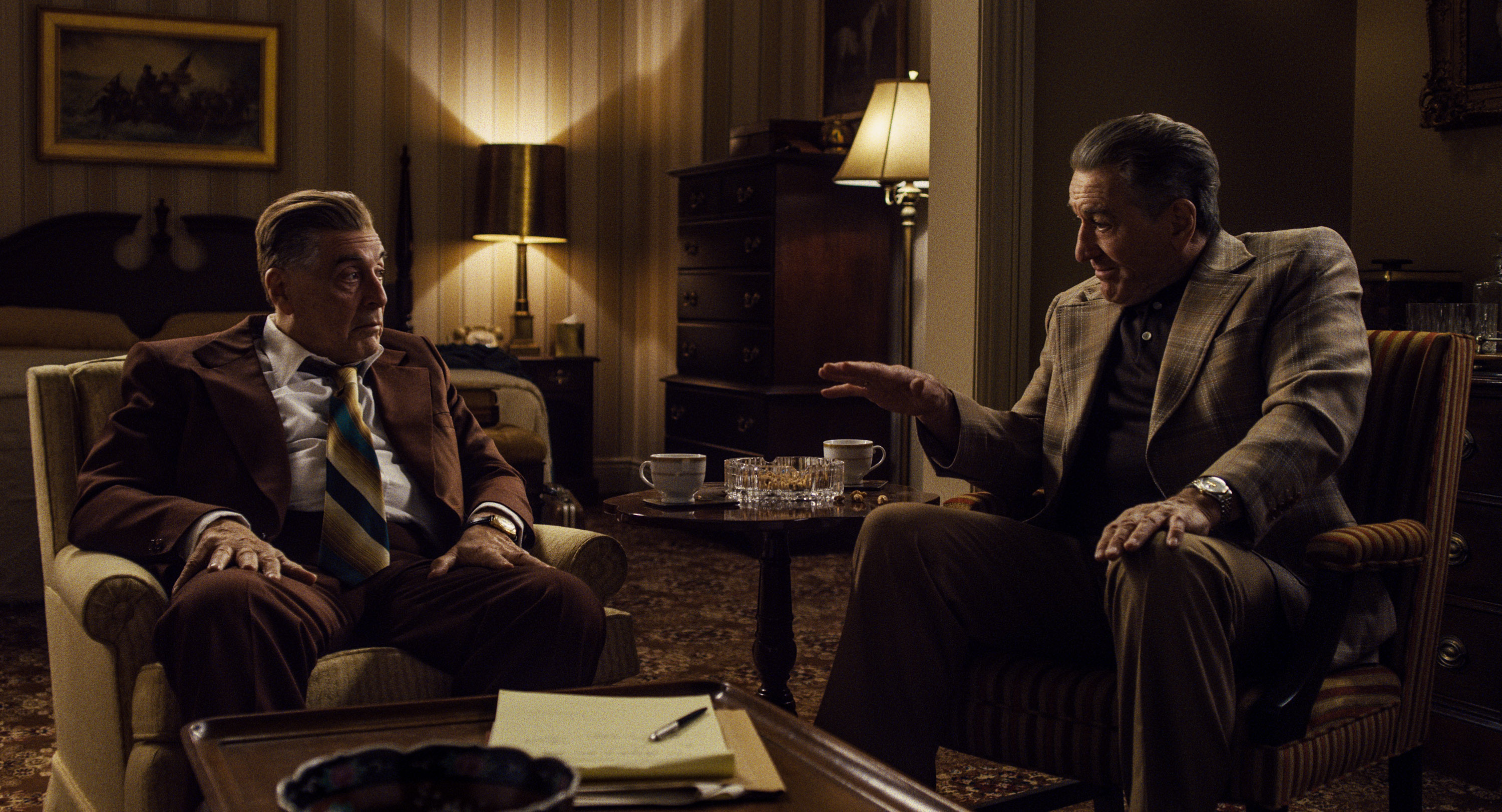 Forget all of the Scorsese vs comic book movies debate, the only drama you need to know about in this conversation is how good the famed director's latest film, The Irishman, is. One of the best movies on Netflix is long enough to be broken into 4 digestible 'episodes' that are about 52 minutes each. And this crime thriller utilizes each and every moment to build suspenseful situations for Robert De Niro, Joe Pesci and Al Pacino, with the latter portraying Jimmy Hoffa, a good friend of De Niro's character.
Rotten Tomatoes score: 97%
Stars: Robert De Niro, Joe Pesci, Al Pacino
Director: Martin Scorsese
Watch now
El Camino: A Breaking Bad Movie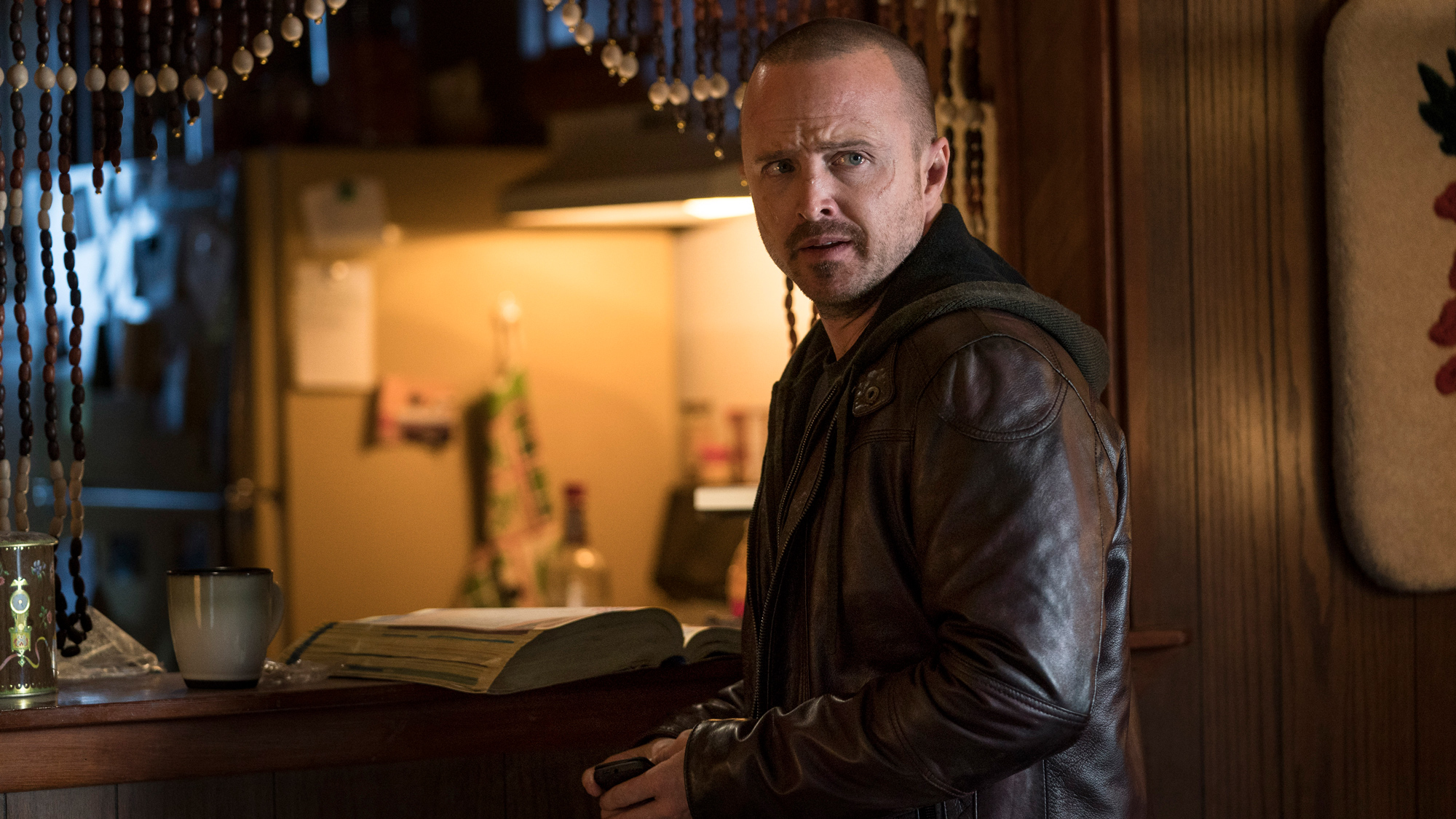 Breaking Bad fans have had it good. First, they got a prequel in the series Better Call Saul. Then, they got a sequel in this one-off movie, which follows Jesse Pinkman (Aaron Paul) after the events of the Breaking Bad series finale. Last we saw Jesse, he was driving off after being held captive. But breaking free is just the first step in a fraught journey for Jesse, who has to figure out how to leave his life behind and start over. Does this movie need to exist? No, but it's deeply satisfying to hang out with Jesse again and to see so many Breaking Bad cameos. 
Rotten Tomatoes score: 91%
Stars: Aaron Paul, Jesse Plemons, Bryan Cranston
Director: Vince Gilligan
Watch now
Roma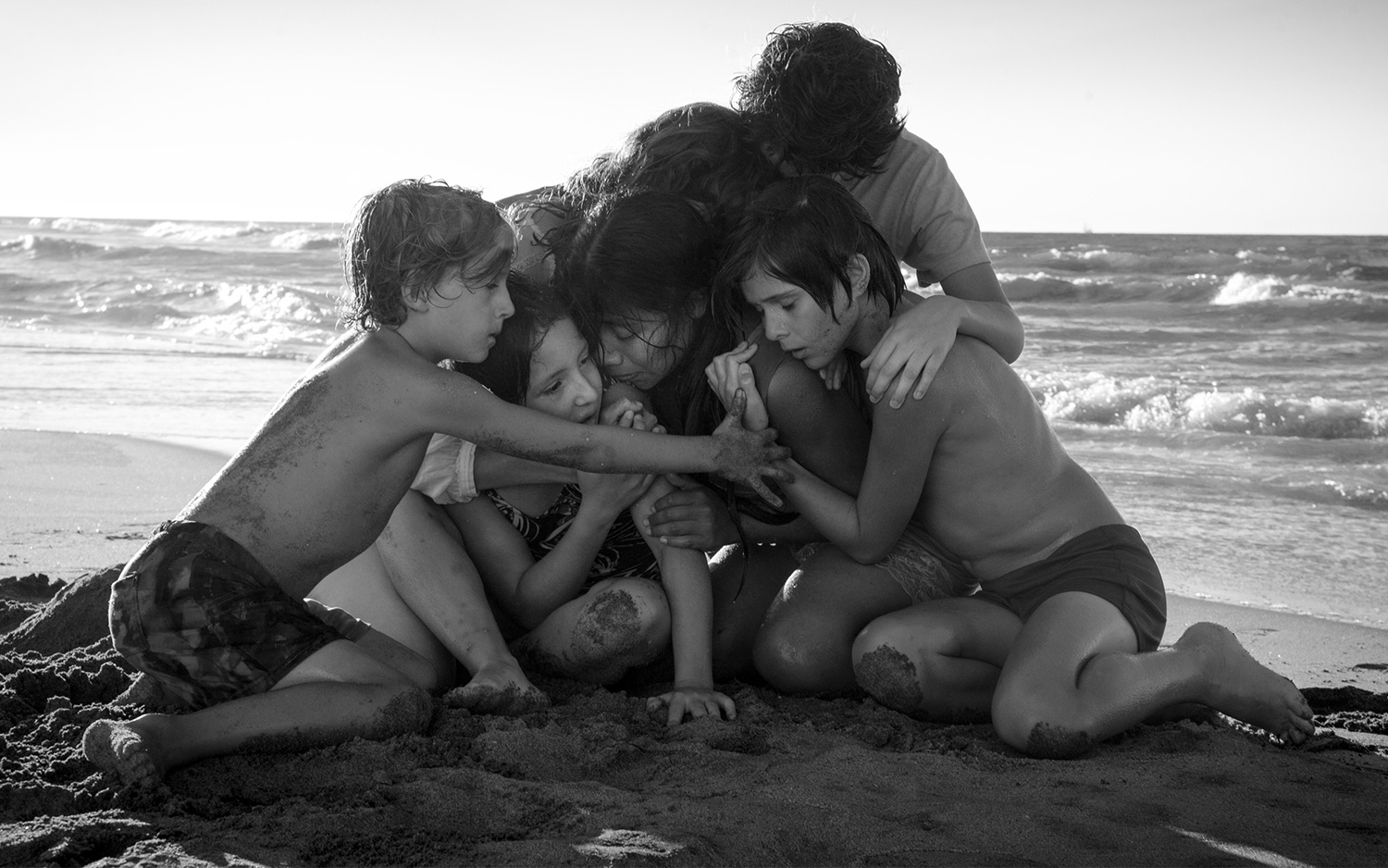 This beautifully-shot black-and-white film gives director Alfonso Cuarón a chance to show a slice of his past. Taking place in Mexico City in the early 1970s, Roma focuses on an indigenous woman who serves a white family, as they all fight to survive calamity after calamity. From betrayals to natural disasters, Roma throws the kitchen sink at this family, and then tacks on the Corpus Christi Massacre of 1971. Emotionally harrowing, this Academy Award-nominated film (and one of the best dramas on Netflix) demands you watch with tissues or some other coping mechanism.
Rotten Tomatoes score: 96%
Stars: Yalitza Aparicio, Marina de Tavira
Director: Alfonso Cuaron
Watch now
Black Mirror: Bandersnatch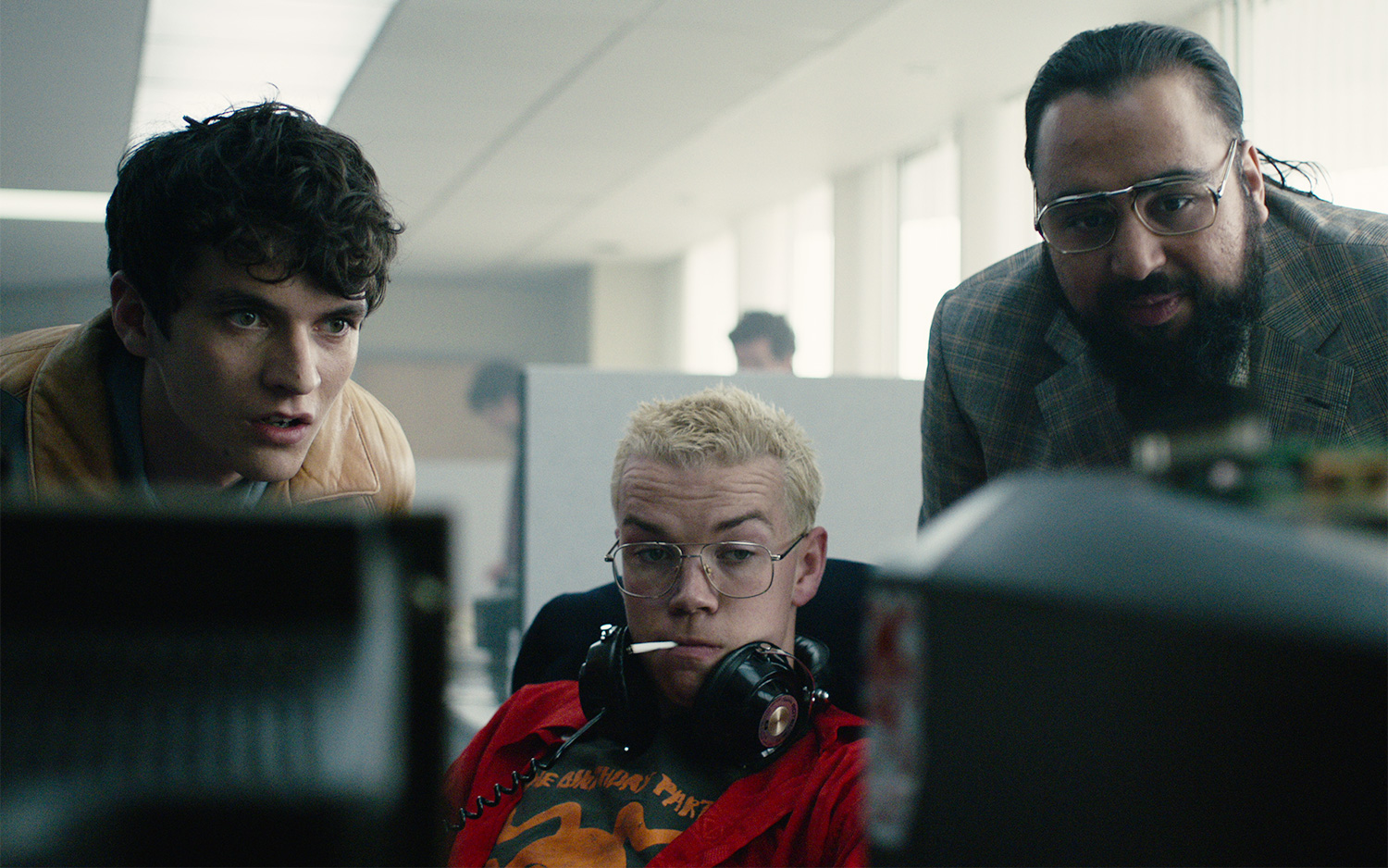 Those video games you love don't make themselves, as you seen in Bandersnatch, which highlights the hazards of overworked employees. Since this is a Black Mirror film, though, everything goes crazy as the audience is given the ability to direct the protagonist's actions, turning the movie into a choose-your-own-adventure experience. The many forking twists of the film mean that its advertised 90 minute run time can stretch to 150 minutes, if you find all of its endings and story points.
Rotten Tomatoes score: 72%
Stars: Fionn Whitehead, Will Poulter, Craig Parkinson
Director: David Slade
Watch now
To All the Boys I've Loved Before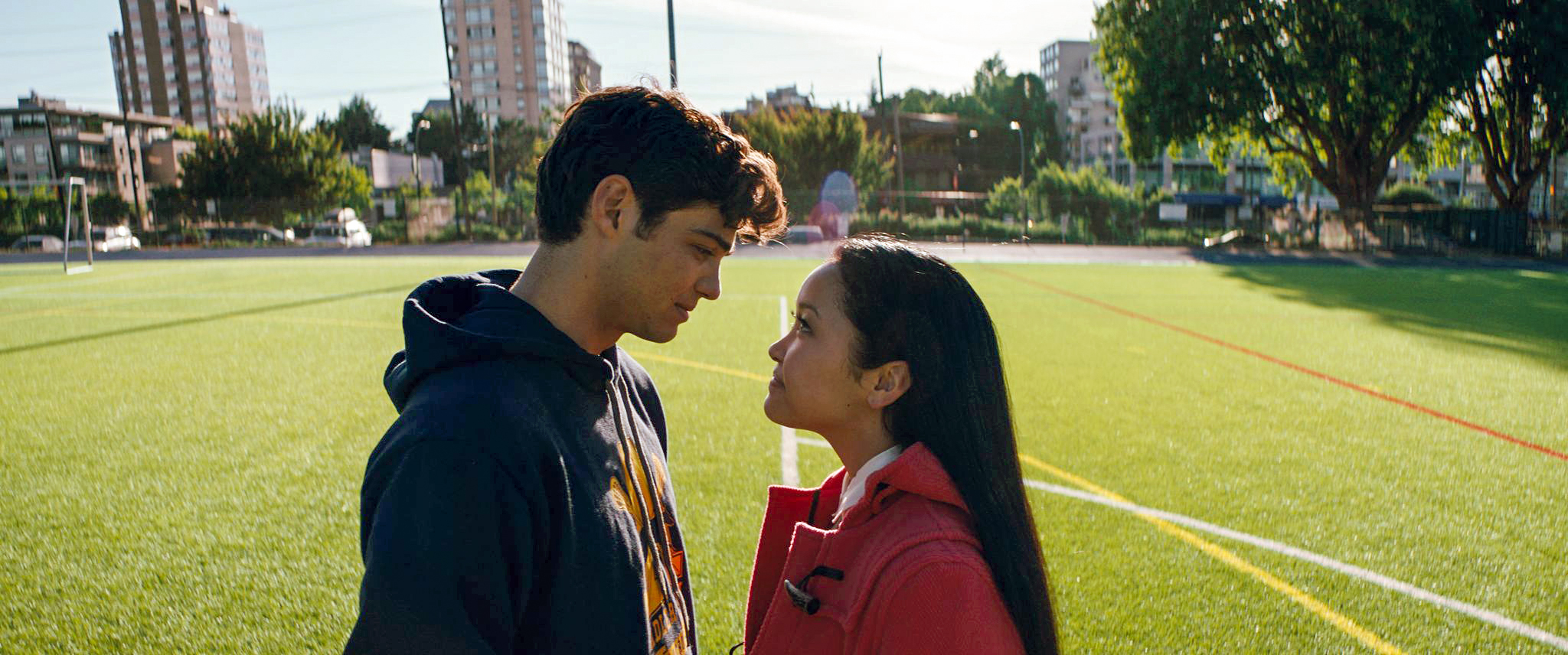 Netflix may be single-handedly reviving the romantic comedy genre, thanks to charming and winning films like To All the Boys I've Loved Before. Yes, it's a teen flick, but the story and performances appeal to adults, too, making it one of the best romantic comedies on Netflix. Lana Condor stars as Lara Jean Covey, a high school girl whose previously non-existent love life spirals out of control  when the letters she wrote to her crushes are mailed out. When popular jock Peter Kavinsky (Noah Centineo) receives one, he hatches a plan with Lara Jean to solve their respective romantic problems by pretending to be a couple. But in true rom-com fashion, they start to catch feelings for each other.  — Kelly Woo
Rotten Tomatoes score: 97%
Stars: Lana Condor, Noah Centineo
Director: Susan Johnson
Watch now
The Ballad of Buster Scruggs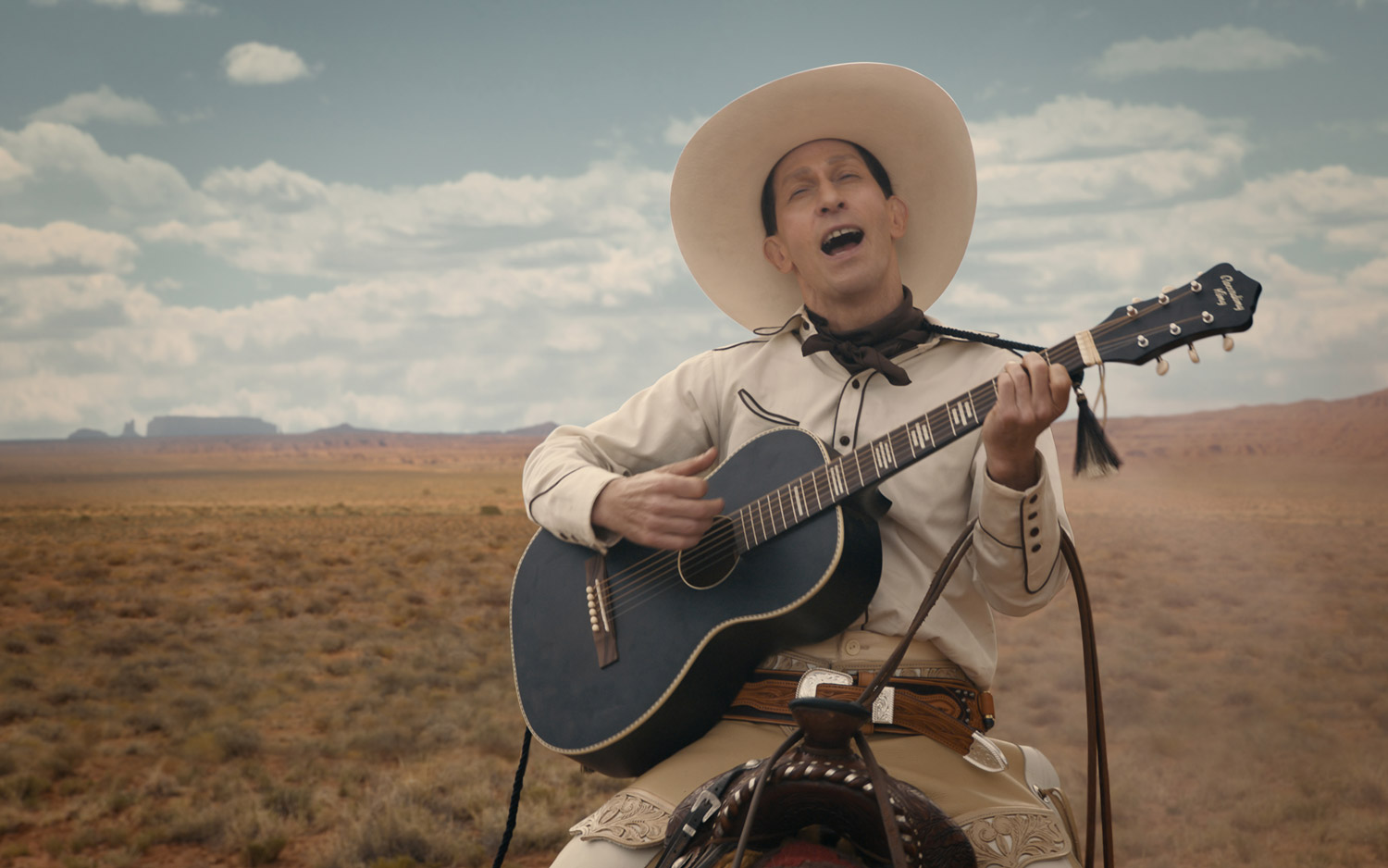 The Coen Brothers do it again, with a sumptuous short story slab of Western storytelling. Starring a whole host of A-list actors, and James Franco, the anthology has been nominated for three Academy awards and is a movie that wriggles through both comedy and blood-speckled violence seamlessly. Yes, it's a satire on Westerns, and yes there's plenty of Coen-esque characters involved, but beneath the pastiche this is a love letter that tips a cowboy hat to the movies of old.— Marc Chacksfield
Rotten Tomatoes score: 91%
Stars: Tim Blake Nelson, James Franco, Liam Neeson, Zoe Kazan
Director: Ethan Coen, Joel Coen
Watch now
Beasts of No Nation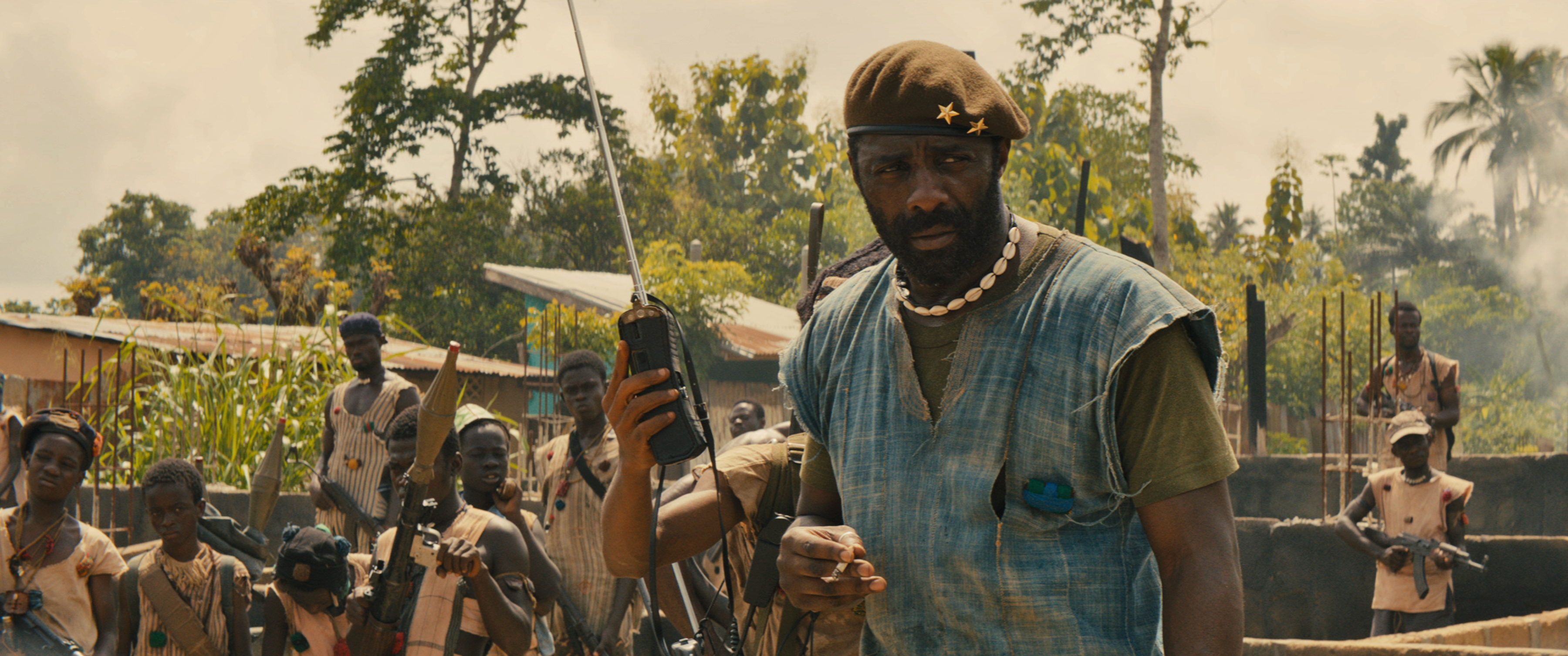 Cary Joji Fukunaga directed Beasts of No Nation: a wartime drama based on the 2005 novel by Uzodinma Iweala. In a fictional African country, a war breaks out, which separates the young Agu (Abraham Attah) from his family. Now, he must navigate the war-torn country, evading hostile militia forces and coming face-to-face with senseless violence. This one's not just one of the best movies on Netflix but an original to boot.
Rotten Tomatoes score: 92%
Stars: Idris Elba, Abraham Attah
Director: Cary Joji Fukunaga
Watch now
What Happened, Miss Simone?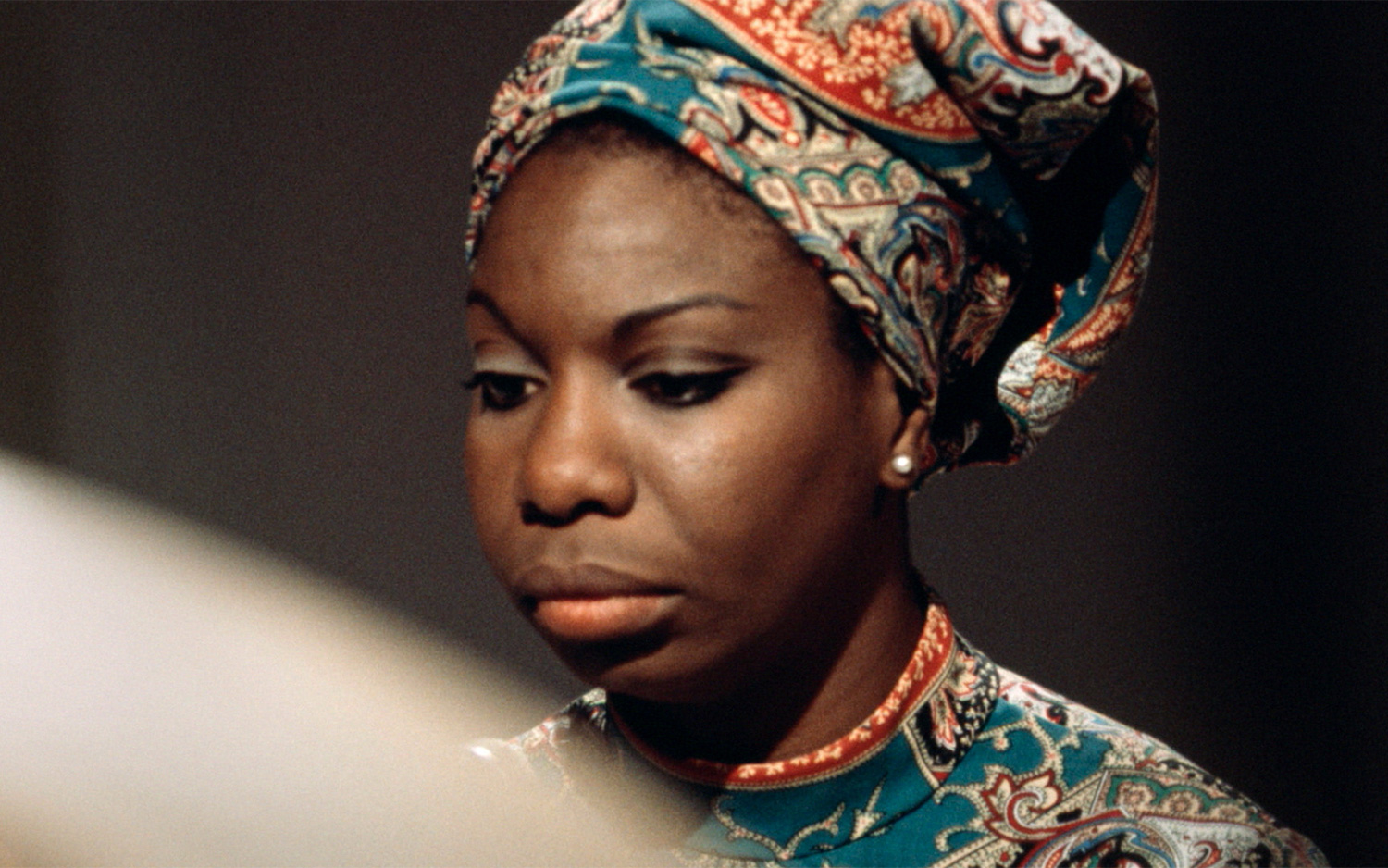 Nina Simone was a celebrated singer who did as much for the world of music as she did for the perception of black singers in the United States. Liz Garbus directed this documentary about Simone's life, working with Lisa Simone Kelly, Nina's daughter, as the executive producer. in addition to being on our best Netflix movies list, the film has already been showered with awards, praising its accuracy and quality.
Rotten Tomatoes score: 89%
Stars: Nina Simone
Director: Liz Garbus
Watch now