Confirmed VPN (opens in new tab) claims to be the world's first no-log, fully audited, and openly operated VPN that can safeguard your data against hackers, snoopers, and your ISP. Their mission is simple: "increase user trust in the apps and services they use every day". 
They also have the "openly operated" certification, which is given to apps that operate completely transparently. This review will provide you with all the information you need to be able to make an informed decision about whether or not it's the best VPN for you.
This VPN is based in the United States, a country that falls under the Five Eyes  intelligence-sharing nations. The issue of jurisdiction is critical to your online privacy, as the US authorities have the right to obtain your information and share it with nations which are members of the 5 eyes.
Confirmed VPN has 12+ servers in the United States, Ireland, India, Brazil, Canada, Germany, Japan, Australia, Singapore, and South Korea. This means their VPN server selection is quite small, especially when compared with Express VPN and other top-tier products.
Confirmed VPN platform has been audited frequently by third parties, who have inspected their source code and open infrastructure. This sits well with us as VPN audits are necessary for customers to verify the security of the service.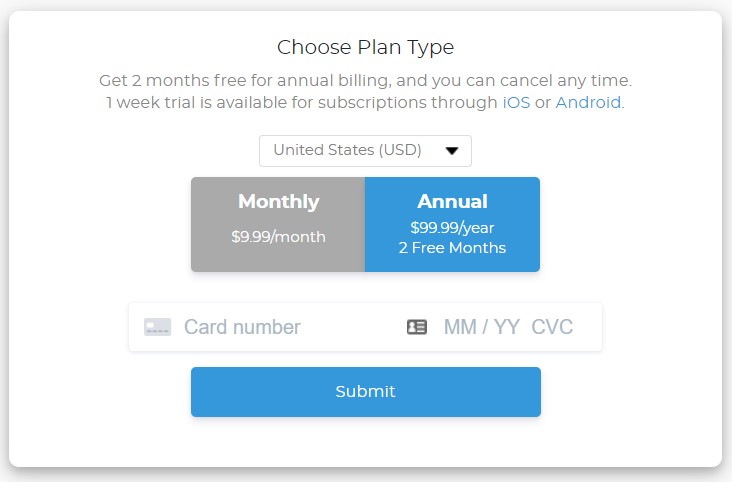 Pricing & plans 
Confirmed VPN offers a 7-day free trial, but there's a catch: the trial period only begins after you enter your credit card details. So if you try out this option make sure you cancel immediately, otherwise you'll be charged for a full subscription.
If you are interested in using the service after the trial, there are three subscription plans. The first plan is for iOS and Android users only and costs $4.99 monthly. The Pro plan is for Mac, iOS, Windows, and Android and costs $9.99 monthly. Alternatively, you can choose the Pro yearly plan which costs $8.33 per month and is billed at $99.96 yearly. 
The iOS and Android plans allow you to connect to three devices simultaneously, while the Pro plans give five simultaneous connections. Unfortunately, confirmed VPN does not have a money-back guarantee, so you are most likely stuck if you run into any issues while using the software and want a refund. Currently, credit card is the only payment method available.
If you are looking for the best free VPN, you would be better off exploring other options, as a seven day free trial is a very limited option.   
Privacy & encryption 
Confirmed VPN's Privacy Policy states that it does not store or log your IP address, or use a cookie to track you. They claim to only keep the most basic client account information, such as your email address, and to record this in an encrypted format that cannot be cracked. The company will also track the account's creation date, active subscription plan, and overall bandwidth usage over the previous 30 days. 
It's important to understand that ConfirmedVPN may be legally obligated to divulge information to law enforcement in response to a legitimate subpoena, court order, warrant, or similar government order. However, they claim they would notify their clients of any such disclosure unless they are forbidden from doing so by law or court order, or in extremely rare, urgent situations. Their privacy policy is one of the most transparent we have seen, and they have also undergone a security audit to back up their claims.
To secure your private information from prying eyes, Confirmed VPN deploys AES 256-bit encryption, as well as IPSec, HTTPS, SSH, and SSL/TLS VPN protocols. The service does not support torrenting, but even if it did, it would not be safe to torrent on it because of the VPN's jurisdiction. 
Streaming
The ability to give customers access to popular streaming services like Netflix and BBC iPlayer in areas where these services are unavailable is a feature that's highly valued in the VPN market. If finding a top streaming VPN is what you're after, Confirmed VPN would not be of help. You would be better off looking at a service such as ExpressVPN, which can unblock geo-restricted content on streaming platforms with ease.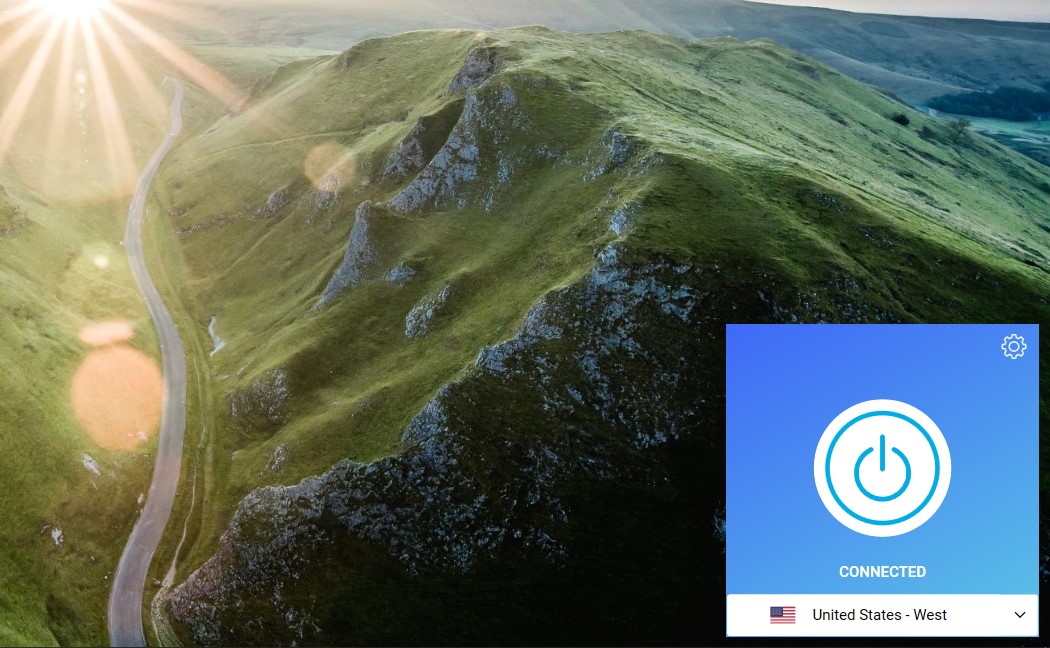 Support 
Confirmed VPN has native apps for Mac, Windows, iOS, and Android. If you require assistance, you can only contact their customer service representatives via email or Twitter. That said, we sent an email to this provider but we have not heard back from them yet. During the course of this review, our attention was drawn to the fact that Confirmed VPN is no longer in operation and is currently under a VPN called LockdownPrivacy. 
Alternatives to Confirmed VPN 
While ConfirmedVPN is inactive, there are a lot of reputable VPNs out there that can provide you with high-quality service. For example, ExpressVPN would grant you access to thousands of servers and cutting-edge security features that would astound you and protect your privacy. If you do not want to pay much but still want an advanced service, you could also consider Surfshark, which will provide you with a reliable service at an affordable cost. 
Other options we suggest checking out include NordVPN or CyberGhost. These will provide you with thousands of servers, a native client for all major apps, and lightning-fast speeds. All the VPNs listed here would give you access to geo-restricted content on VOD platforms like Netflix, Hulu, BBC iPlayer, and more. They would also give you a generous money-back guarantee, cutting-edge security features, 24/7 customer support, and lots more. 
Verdict 
Confirmed VPN might have been a good anonymity provider when it was still in operation, but since it's no longer offering active services, we cannot compare it to the likes of ExpressVPN. There are many alternative services out there that would provide better value for money and offer all of the best privacy tools you might need.