It can be difficult to choose the best VPN from among the hundreds of different options, because the majority of them make wild claims in their marketing that they aren't always able to fulfil. The French VPN service provider IdealVPN has been in the game since 2010, giving them more than a decade of experience providing VPN services. A VPN with that much experience in the market ought to be able to compete with the top VPN services currently on the market, but that is not the case for this VPN provider.
France is one of the worst locations for a VPN to be based, because it is a part of the 14-Eyes Alliance. This is a group of countries that collect and share a lot of information among themselves. You should use caution while using any VPN that is based in countries that are part of the 5/9/14 Eyes alliance. VPNs operating in these nations may be asked by foreign intelligence agencies to collect or reveal specific data. 
Pricing & plans 
IdealVPN gives you three pricing plans: monthly at $5.76 per month, 6-monthly at $4.80 per month and annual at $4.76 per month. For the 6-monthly plan, there is also a 3-day trial available. Both the 6-month and annual subscriptions are billed annually. 
Payment options include Visa, Mastercard, American Express, Discover, and Maestro. However, there is no mention of a refund or money-back guarantee, and the VPN forbids using the same account for multiple connections at once. This is unusual, as these days most VPNs offer a 45 days money-back guarantee. If you are looking for a free VPN or trying to get the best value for money, there are much better options out there.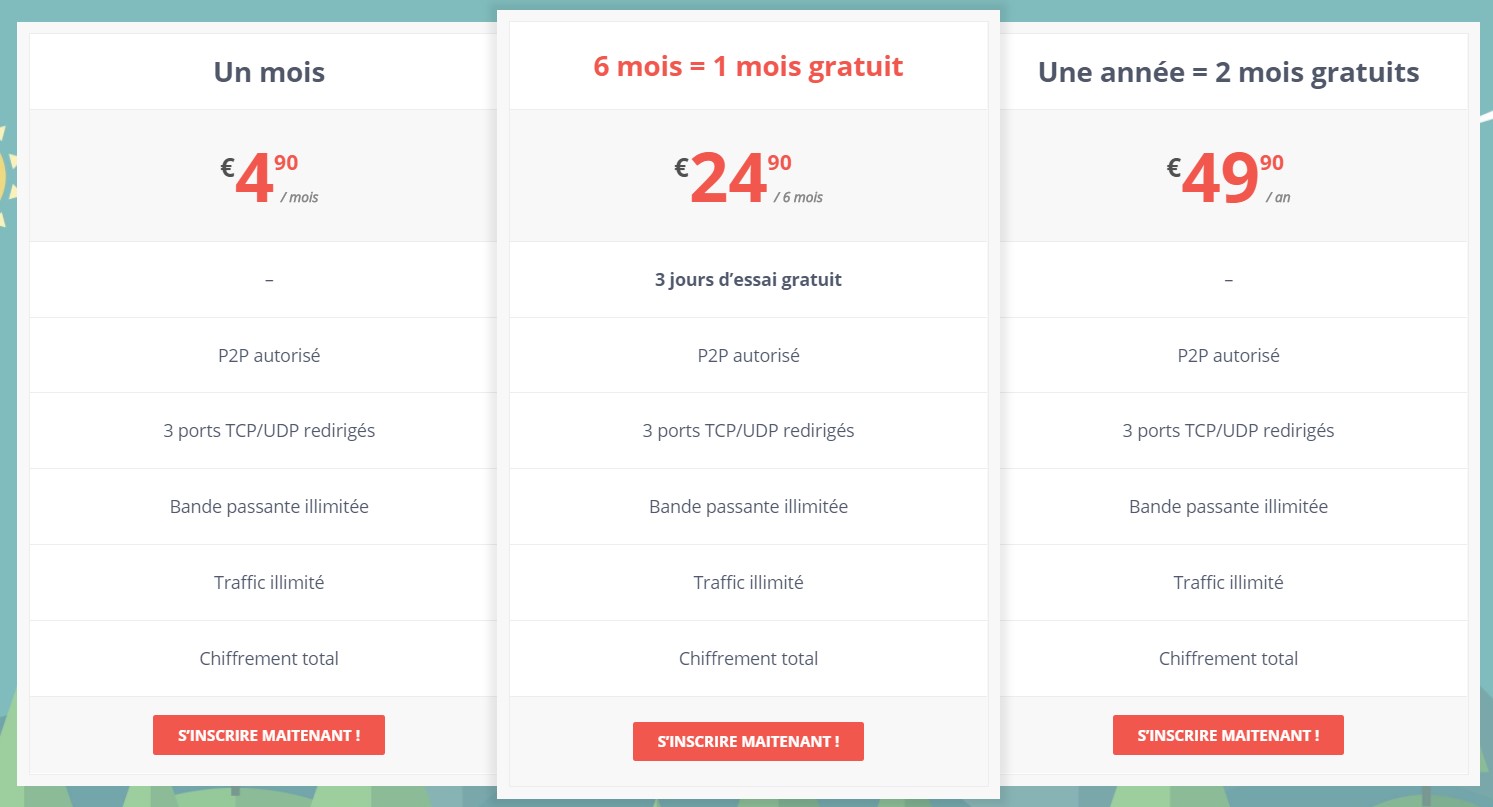 Privacy & encryption 
According to IdealVPN, it keeps track of the date, time, and length of your VPN connection as well as the amount of bandwidth used. It claims that it uses this information to uphold its terms and conditions, produce statistics, and improve the caliber and dependability of its service. Remember that the VPN provider is based in a jurisdiction that is a member of the 14 Eye Alliance, so if the VPN keeps a record of your private information, law enforcement could obtain it if they coerce the company to share it.
IdealVPN uses 128-bit encryption, which is weaker than the 256-bit algorithm used by the majority of VPNs on the market. They employ the PPTP VPN protocol, allowing you to establish a connection on your own device, and you also get a dynamic shared IP address, a NAT firewall, and port forwarding. Although torrenting is permitted by IdealVPN, we advise you to check your local laws first before torrenting, as it may be against the law where you live. 
Support
IdealVPN is compatible with Windows, Mac, Linux, iOS, and Android. It doesn't have any native clients, but the provider does claim its service can be enabled on them. IdealVPN also provides guidance in the form of FAQs and setup guides.
Even though the VPN provider states that customers can contact their customer service department by email or contact form, we did not get a response when we sent a message. Contrary to IdealVPN, VPNs like ExpressVPN have helped the VPN market significantly by providing dependable customer service that includes live chat, guides, FAQs, and product tutorials. 
Streaming
One of the main selling points of many VPNs is the ability to access geographically restricted streaming services like Netflix and BBC iPlayer. While most VPNs can grant you access to your preferred streaming content across various platforms, IdealVPN can not. That is because, despite numerous attempts, we were unable to get the software to function, which prevented us from testing the VPN's streaming or speed capabilities. We think that this VPN is no longer in operation, but they haven't made any official announcements to that effect. 
We suggest checking out ExpressVPN if finding the best VPN for Netflix or other streaming sites is your main aim. This excellent VPN provider will give you access to any restricted content on any platform of your choice while also providing great speed and other advanced features.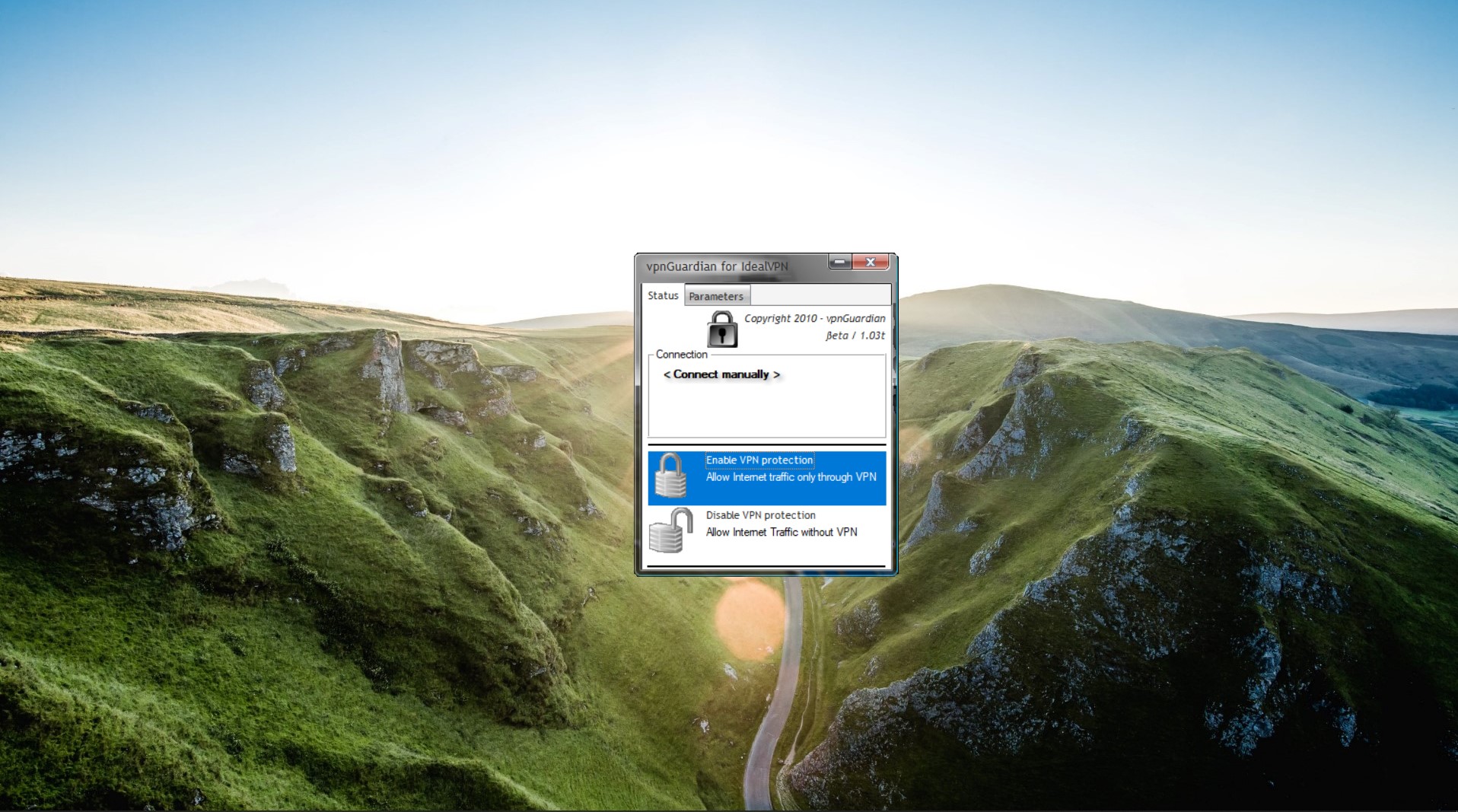 Alternatives 
IdealVPN isn't ideal because it doesn't work! If you are looking for a standard VPN to use, we suggest checking out ExpressVPN, one of the most well-known names in the VPN industry. It is a far better choice because it offers blazing-fast speed and excellent security features. 
You can also check out top players in the VPN industry such as NordVPN, Surfshark, and CyberGhost. All of these VPNs will provide you with high-quality service, thousands of servers, round-the-clock customer support and a wide range of cutting-edge features. 
Verdict
IdealVPN is a laughably poor VPN service, one that is very far away from major platforms such as ExpressVPN for many reasons but mainly for not being able to connect at all. This is followed by a total lack of communication from the customer support's side, absence of important information and native apps, and many other issues. Due to the awful experience in trying to test it, we aren't even sure why this provider still has half-decent reviews online.