Looking for romance? Scammers are looking for you too
News
|
techguy.co.ke – 2021-04-12 17:23:41 – Source link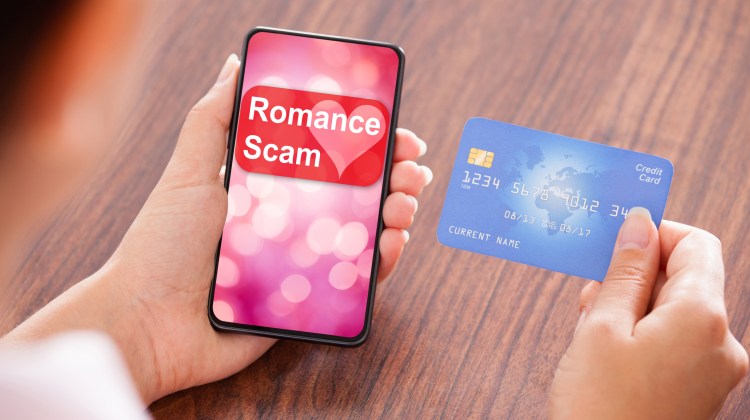 Hooking up with a person online, having a lot of things in common, and sharing the same dreams sounds exhilarating, especially for a lonely person aged 40 to 69. Sadly, the scenario might not be the result of Cupid's carefully aimed arrow, but a methodologically plotted romance scam — a long-term plan to take advantage of someone who is prepared to give everything away just to see their beloved.
How do scammers find their victims?
Just like businesses analyze consumer behavior to base their decisions on data, scammers analyze stolen identity records to find patterns of loneliness.
According to NordPass's research, the web is swirling with exposed databases. Recently, researchers have identified a total of 9,517 unsecured databases containing 10,463,315,645 entries with such data as emails, passwords, and phone numbers.  This data can be picked up by scammers whenever they like.
"Behind every single leaked record on the dark web is a person. The number of records suggests that some people's data has been leaked from multiple sources. This allows scammers to build a comprehensive picture of a person. The fishnet gets tighter if the source of data is a dating site, app, or platform," says Daniel Markuson, a digital privacy expert at NordVPN.
Financial loss is upsetting, but emotional pain is even harder to deal with. Moreover, when victims are entangled in their romance, they get blindsided and even distance themselves from their friends and family to prevent their "relationship" from being challenged or intervened. Multiple studies also show that victims of romance scams usually remain silent.
Red flags
Scammers first approach their victims with emails full of flattery. Below is an example received from a woman whose data was leaked from LinkedIn in May 2016. She was contacted by the scammer only in May 2020:
"Your beauty and your charming smile caught my eyes, it will be a great honor to know more about you, I am very interested in communicating more <…>."
Scammers usually pretend they can't meet because of their occupation: they say they are doctors working for international organizations, soldiers, or businessmen trapped in a hostile country. Some sad stories involve women losing $200,000 and still thinking they are loved.
In 2019, 200 million US dollars was spent on romance scams, which is almost 40% more than in 2018. The same year, more than 25,000 reports  were filed with the FTC regarding romance scams. Moreover, the topic of romance scams is among the most visited on FraudSupport.org.
NordVPN's digital privacy expert Daniel Markuson warns: "Even if you or your relatives seem to be scam resistant, establishing a protected internet browsing infrastructure is a good precaution."
Quick scam-proofing algorithm:
Check if the email address you are using has been leaked. If it has, change the password immediately. Create a new email address unrelated to the compromised one.
Set your VPN settings to "always on". That way, it will establish a secure connection every time you go online. This will help protect you from malware and fraudsters.
Be more cautious with new people who contact you. Scammers tend to first express their fascination with the targeted person and later ask them for money to pay for a plane ticket, cover medical expenses, help to solve life-threatening debts, or cover expenses on a visa and other official travel documents.
Related