Windows 11 just received a new preview update, and rumor has is that this is the next major upgrade for the operating system – known as 'Moment 3' – and it'll be here in just over a week (kind of – we'll explain more in a, well, moment).
The update in question is build 22621.1776 which has arrived in the Release Preview Channel, the final testing channel before release, as the name suggests.
There's certainly lots going on with this build, but most of it is minor stuff, so if you've got your hopes up for big changes, you might be a bit disappointed.
That said, there are some important advancements here, particularly with accessibility, where Microsoft has implemented a whole bunch of additions, tweaks and smoothing over.
That includes live captions being introduced for a raft of new languages: Chinese (Simplified and Traditional), French (France, Canada), German, Italian, Japanese, Portuguese (Brazil, Portugal), Spanish, and Korean. Various English dialects are also now covered, Irish amongst them.
Voice Access – controlling the OS via speech, and dictating text – has also received support for different English dialects (Australia, Canada, India, New Zealand, UK).
The help page listing commands for Voice Access has also been revamped to better explain the various bits of functionality this feature offers (and that's plenty).
Microsoft has also brought in some new text selection and editing commands, such as the ability to select a section of text starting from one specified word and running to a second word. There are also commands for bolding and italicizing text now.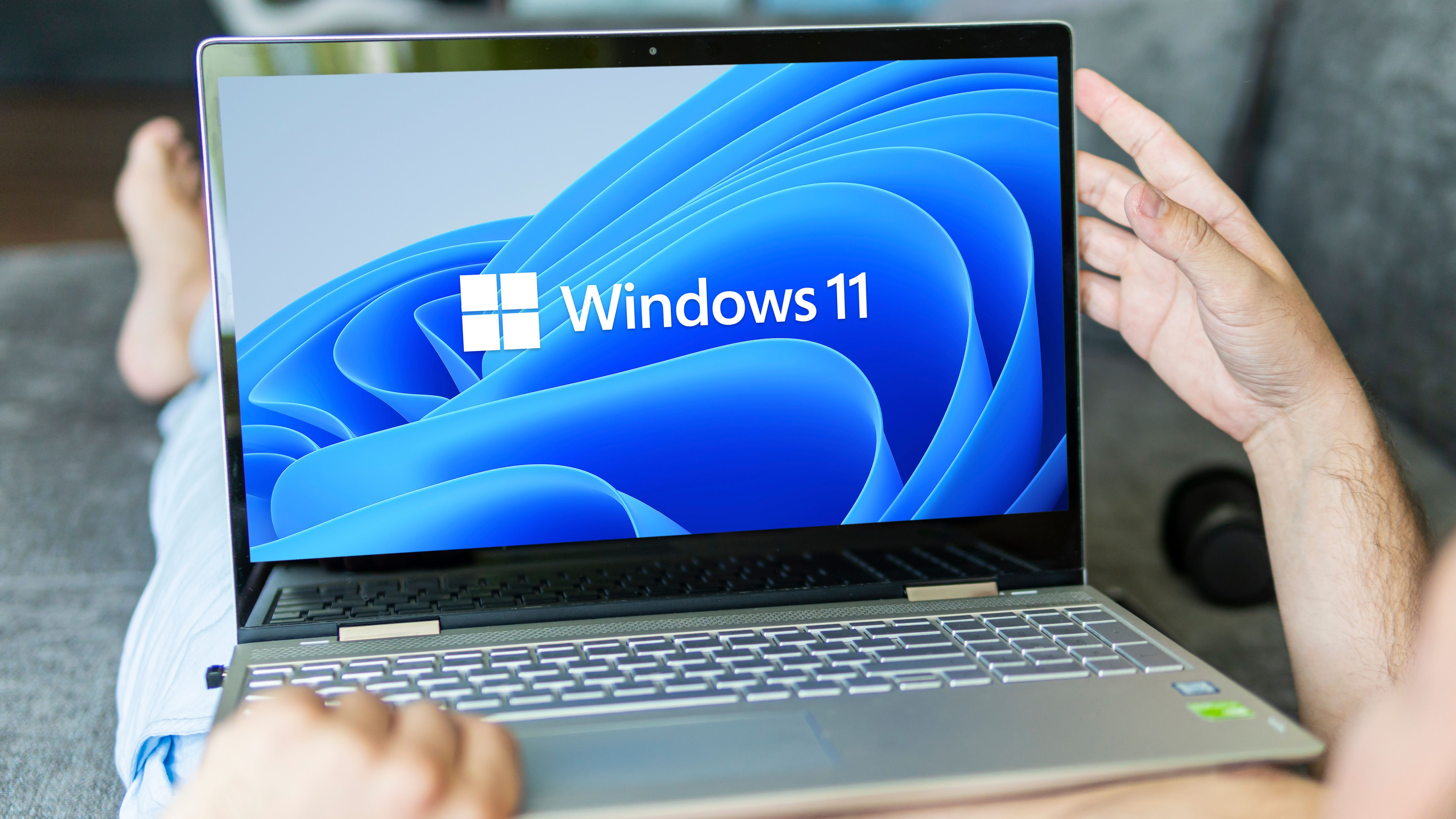 Away from the world of accessibility, we now have Content Adaptive Brightness Control (CABC) on tap to help save power with laptops and 2-in-1 devices, even if they're plugged in (if you choose this option). As we've explained in more depth elsewhere, this feature intelligently dims some areas of the screen to save power with no noticeable difference to image quality (or that's the theory).
Another notable but small addition is the presence of a VPN status icon in the system tray (far-right on the taskbar).
This displays when you're connected to a VPN (or rather, a "recognized VPN profile"), meaning you can tell that you're safe (and anonymous) when online at a glance, rather than having to look in your VPN app's main menu. (Not every VPN indicates connection status with its system tray icon, as would be the case ideally).
Also in the system tray, Windows 11 users now have the choice to display seconds on the clock.
In short, there's an absolute ton of stuff delivered with build 22621.1776, and if you want to peruse the seriously exhaustive list, have a look at Microsoft's blog post (opens in new tab) announcement.
---
Analysis: Momentous update is imminent, it seems
There are some very convenient touches here such as the VPN status icon, and plenty more such minor but useful tweaks. (They also include new key shortcuts for the context menu in File Explorer, and the ability to copy two-factor authentication codes straight from notifications that pop-up in Windows 11).
It's also great to see accessibility beefed up, as we mentioned, with a bunch of new dialects supported for Voice Access, and the changes with live captions to incorporate a lot more languages. Those who need these features will find them crucial, so better support is hugely welcome.
We're very impressed with Voice Access in general – and the integrated dictation in Microsoft Word – all of which is based on Dragon technology (our favorite for voice recognition) that Microsoft acquired.
Returning to the matter of 'Moment 3' that we mentioned at the outset, you may be wondering: what makes us think that this build is that particular update? Well, a known Twitter leaker on all things Windows, PhantomOfEarth, believes this to be the case.
Looks like May 23rd will be a Momentous day, that's when you should expect the feature drop to roll out as it's the 4th Tuesday of the month and this appears to be the optional update for May…May 11, 2023
See more
And given the sheer number of changes, we'd be inclined to agree. We also knew this next 'Moment' was due to land soon enough, anyway, and so in theory, we will see this move from Release Preview to all Windows 11 PCs later this month, on May 23 if the leaker's guess is correct.
Note, though, that this won't be the full release, but the optional update – still in preview, in other words – for May. You can grab it early if you wish, with all the usual caveats around features still in preview, or wait for the full and finalized version that'll roll out in June.