What Is iCloud+? Apple's Cloud-Based Subscription Service Explained | by PCMag | PC Magazine | Oct, 2021
News
|
medium.com – 2021-10-13 16:36:32 – Source link

ICloud+ kicks in extra Apple cloud storage as well as security and privacy features. Here's how it works.
By Lance Whitney
ICloud has long been Apple's online service for backing up, syncing, and sharing your online files. With the release of iOS/ iPadOS 15, Apple has unveiled an expansive upgrade to iCloud's paid subscription, dubbed iCloud+, that adds exclusive features aimed at enhancing your security and privacy online.
These additions include Private Relay, Hide My Email, Custom Email Domain, and HomeKit Secure Video. The plan is accessible from your iPhone, iPad, Apple Watch, Mac, and Apple TV, and can be shared with as many as five family members.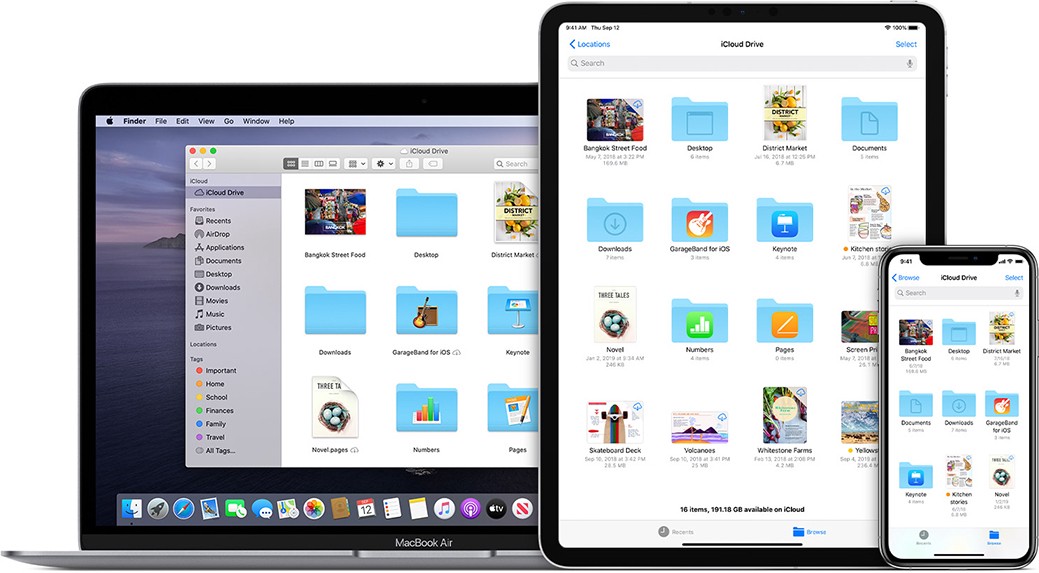 Apple's use of the term iCloud to describe a variety of apps and services is confusing. So what's the difference? First, iCloud is Apple's standard file backup and syncing service. You're able to back up and synchronize your photos, email, contacts, calendars, notes, reminders, messages, and other content online. The basic version of iCloud offers 5GB of online storage for free.
iCloud+, meanwhile, is the paid upgrade that becomes available once you update to iOS 15 or iPadOS 15. It includes tiers of 50GB, 200GB, and 2TB of iCloud storage, plus several enhanced features that are not accessible through the free 5GB plan.
Apple's online storage site is called iCloud Drive, which is where your backed up and synced content resides. You can also upload, download, and share files directly with iCloud Drive.
The biggest new addition to iCloud is Private Relay, Apple's take on a VPN aimed at keeping your internet activities private and protected when using Safari. However, it differs from traditional VPN services by replacing your IP address with one from a range of anonymous addresses based on your general region. Your internet traffic is sent through two separate hops, or relays, by two separate companies, so no single entity (not even Apple) can monitor your online activity.
Hide My Email is an improved version of the existing Sign in with Apple feature that lets you use an anonymous Apple ID to register with certain apps and websites. Whereas Sign in with Apple works only with supported apps and websites, Hide My Email allows you to use a random email address for any website or online form to cut down on spam.
Designed for anyone who already has their own personal domain name, Custom Email Domain allows you to send and receive iCloud Mail using your own domain name, instead of an icloud.com address. iCloud Mail supports as many as five personal domains with up to three email addresses per domain.
iCloud+ also has more options for those who use HomeKit Secure Video. Depending on your subscription, you get 50GB of iCloud storage and support for recording video from one HomeKit Secure Video camera, 200GB of storage and support for up to five HomeKit Secure Video cameras, or 2TB of iCloud storage and support for unlimited HomeKit Secure Video cameras.
Don't know what subscription tier you have? After upgrading to iOS/iPadOS 15, you can check your plan or upgrade to a paid version on your iPhone or iPad. Open Settings > [your name] > iCloud. If the Storage section at the top says iCloud+, you're good to go. If it says iCloud, then you're on the free plan.
To upgrade to a paid subscription, tap Manage Storage, then select Change Storage Plan. Choose one of the available three plans—50GB for 99 cents a month, 200GB for $2.99 a month, or 2TB for $9.99 a month—then select Upgrade to iCloud+ to activate the new plan. iCloud+ is also included with all three Apple One subscriptions.
You can enable iCloud Private Relay under Settings > [your name] > iCloud > Private Relay (Beta). Turn on the switch next to Private Relay (Beta). From there, tap the IP Address Location option.
There are two choices. Tap Maintain General Location to use an IP address based on your overall location so that you can still see local content when you use Safari. Choose Country and Time Zone to use an address based on a much larger and broader location derived from your country and time zone.
You can now browse the web on Safari. If a site supports Private Relay, everything should work normally. Websites that do not may show content for the wrong region, add an extra step for logging in, or not work at all.
If you run into trouble with Private Relay, or want to turn it off, disable the feature completely or just for certain networks. For turning it off, go back to Settings > [your name] > iCloud > Private Relay (Beta). Turn off the switch next to Private Relay (Beta).
To turn it off for certain Wi-Fi networks, go to Settings > Wi-Fi and tap the More button next to a specific Wi-Fi network. Turn off the switch next to iCloud Private Relay.
You can also turn off Private Relay for any cellular connection. Go to Settings > Cellular > Cellular Data Options. Turn off the switch next iCloud Private Relay.
To use the Hide My Email feature, go to Settings > [your name] > iCloud > Hide My Email. You can also go to your iCloud settings page and select the Manage button for Hide My Email.
The Hide My Email page shows any random addresses you have already used with the Sign in with Apple feature. Tap an address that you wish to use again as a way to hide your real email address, then confirm that it is forwarding to your actual email address.
You can also tap Create New Address to generate a new email. A new random address will automatically be generated with the icloud.com domain name. If you're okay with the address, tap Continue. Otherwise, choose Use Different Address and another email will be created.
Once an address is selected, you can then enter a label to help you remember this address. Tap Done at the All Set screen. Now the next time you need to create an online account or fill out a form, you can enter this random address.
Any emails sent to this account will be forwarded to your actual address. But the good news is that you can deactivate the address if you're receiving too much spam or other unwanted messages. Just go back to Settings > [your name] > iCloud > Hide My Email. Select the random address the mail is being forward from, then tap Deactivate Email address. Tap Deactivate to confirm your request.
You can set up a custom email domain from the iCloud settings page. Select the Manage button under Custom Email Domain. A window pops up asking whether you want to use the domain only for you or for your entire family.
Next, enter the domain name you want to use with iCloud then follow the required steps. You must enter the email addresses that you use with the domain.
The records with your domain registrar must also be updated, then verify that your domain and addresses have been set up with iCloud mail.
Your iCloud+ subscription and benefits can be shared with other family members. On your iPhone or iPad, go to Settings > [your name] > iCloud > Manage Storage > Share with Family.
Tap Share Storage Plan at the next screen, then select Send Invitation to compose a message that will be sent out to your family members. As each person accepts the invitation, they are added to your iCloud family.