Amid an Embarrassment of Riches, Ransom Gangs Increasingly Outsource Their Work
News
|
securityboulevard.com – 2020-10-08 22:42:04 – Source link

There's an old adage in information security: "Every company gets penetration tested, whether or not they pay someone for the pleasure." Many organizations that do hire professionals to test their network security posture unfortunately tend to focus on fixing vulnerabilities hackers could use to break in. But judging from the proliferation of help-wanted ads for offensive pentesters in the cybercrime underground, today's attackers have exactly zero trouble gaining that initial intrusion: The real challenge seems to be hiring enough people to help everyone profit from the access already gained.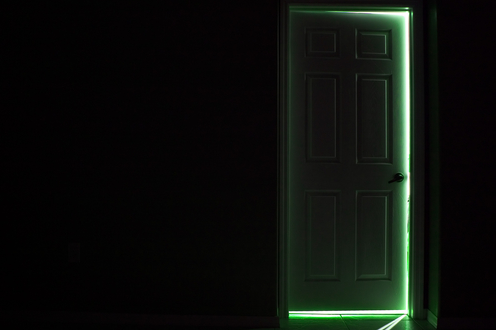 One of the most common ways such access is monetized these days is through ransomware, which holds a victim's data and/or computers hostage unless and until an extortion payment is made. But in most cases, there is a yawning gap of days, weeks or months between the initial intrusion and the deployment of ransomware within a victim organization.
That's because it usually takes time and a good deal of effort for intruders to get from a single infected PC to seizing control over enough resources within the victim organization where it makes sense to launch the ransomware.
This includes pivoting from or converting a single compromised Microsoft Windows user account to an administrator account with greater privileges on the target network; the ability to sidestep and/or disable any security software; and gaining the access needed to disrupt or corrupt any data backup systems the victim firm may have.
Each day, millions of malware-laced emails are blasted out containing booby-trapped attachments. If the attachment is opened, the malicious document proceeds to quietly download additional malware and hacking tools to the victim machine (here's one video example of a malicious Microsoft Office attachment from the malware sandbox service any.run). From there, the infected system will report home to a malware control server operated by the spammers who sent the missive.
At that point, control over the victim machine may be transferred or sold multiple times between different cybercriminals who specialize in exploiting such access. These folks are very often contractors who work with established ransomware groups, and who are paid a set percentage of any eventual ransom payments made by a victim company.
THE DOCTOR IS IN
Enter subcontractors like "Dr. Samuil," a cybercriminal who has maintained a presence on more than a dozen top Russian-language cybercrime forums over the past 15 years. In a series of recent advertisements, Dr. Samuil says he's eagerly hiring experienced people who are familiar with tools used by legitimate pentesters for exploiting access once inside of a target company — specifically, post-exploit frameworks like the closely-guarded Cobalt Strike.
"You will be regularly provided select accesses which were audited (these are about 10-15 accesses out of 100) and are worth a try," Dr. Samuil wrote in one such help-wanted ad. "This helps everyone involved to save time. We also have private software that bypasses protection and provides for smooth performance."
From other classified ads he posted in August and September 2020, it seems clear Dr. Samuil's team has some kind of privileged access to financial data on targeted companies that gives them a better idea of how much cash the victim firm may have on hand to pay a ransom demand. To wit:
"There is huge insider information on the companies which we target, including information if there are tape drives and clouds (for example, Datto that is built to last, etc.), which significantly affects the scale of the conversion rate.

Requirements:
– experience with cloud storage, ESXi.
– experience with Active Directory.
– privilege escalation on accounts with limited rights.

* Serious level of insider information on the companies with which we work. There are proofs of large payments, but only for verified LEADs.
* There is also a private MEGA INSIDE , which I will not write about here in public, and it is only for experienced LEADs with their teams.
* We do not look at REVENUE / NET INCOME / Accountant reports, this is our MEGA INSIDE, in which we know exactly how much to confidently squeeze to the maximum in total.
According to cybersecurity firm Intel 471, Dr. Samuil's ad is hardly unique, and there are several other seasoned cybercriminals who are customers of popular ransomware-as-a-service offerings that are hiring sub-contractors to farm out some of the grunt work.
"Within the cybercriminal underground, compromised accesses to organizations are readily bought, sold and traded," Intel 471 CEO Mark Arena said. "A number of security professionals have previously sought to downplay the business impact cybercriminals can have to their organizations."
"But because of the rapidly growing market for compromised accesses and the fact that these could be sold to anyone, organizations need to focus more on efforts to understand, detect and quickly respond to network compromises," Arena continued. "That covers faster patching of the vulnerabilities that matter, ongoing detection and monitoring for criminal malware, and understanding the malware you are seeing in your environment, how it got there, and what it has or could have dropped subsequently."
WHO IS DR. SAMUIL?
In conducting research for this story, KrebsOnSecurity learned that Dr. Samuil is the handle used by the proprietor of multi-vpn[.]biz, a long-running virtual private networking (VPN) service marketed to cybercriminals who are looking to anonymize and encrypt their online traffic by bouncing it through multiple servers around the globe.
MultiVPN is the product of a company called Ruskod Networks Solutions (a.k.a. ruskod[.]net), which variously claims to be based in the offshore company havens of Belize and the Seychelles, but which appears to be run by a guy living in Russia.
The domain registration records for ruskod[.]net were long ago hidden by WHOIS privacy services. But according to Domaintools.com [an advertiser on this site], the original WHOIS records for the site from the mid-2000s indicate the domain was originally registered by a Sergey Rakityansky.
This is not an uncommon name in Russia or in many surrounding Eastern European nations. But a former business partner of MultiVPN who had a rather public falling out with Dr. Samuil in the cybercrime underground told KrebsOnSecurity that Rakityansky is indeed Dr. Samuil's real surname, and that he is a 32- or 33-year-old currently living in Bryansk, a city located approximately 200 miles southwest of Moscow.
Neither Dr. Samuil nor MultiVPN have responded to requests for comment.
*** This is a Security Bloggers Network syndicated blog from Krebs on Security authored by BrianKrebs. Read the original post at: https://krebsonsecurity.com/2020/10/amid-an-embarrassment-of-riches-ransom-gangs-increasingly-outsource-their-work/