AT&T Sells Your Data By Default (Here's How to Opt Out)
News
|
www.howtogeek.com – 2023-04-25 15:00:48 – Source link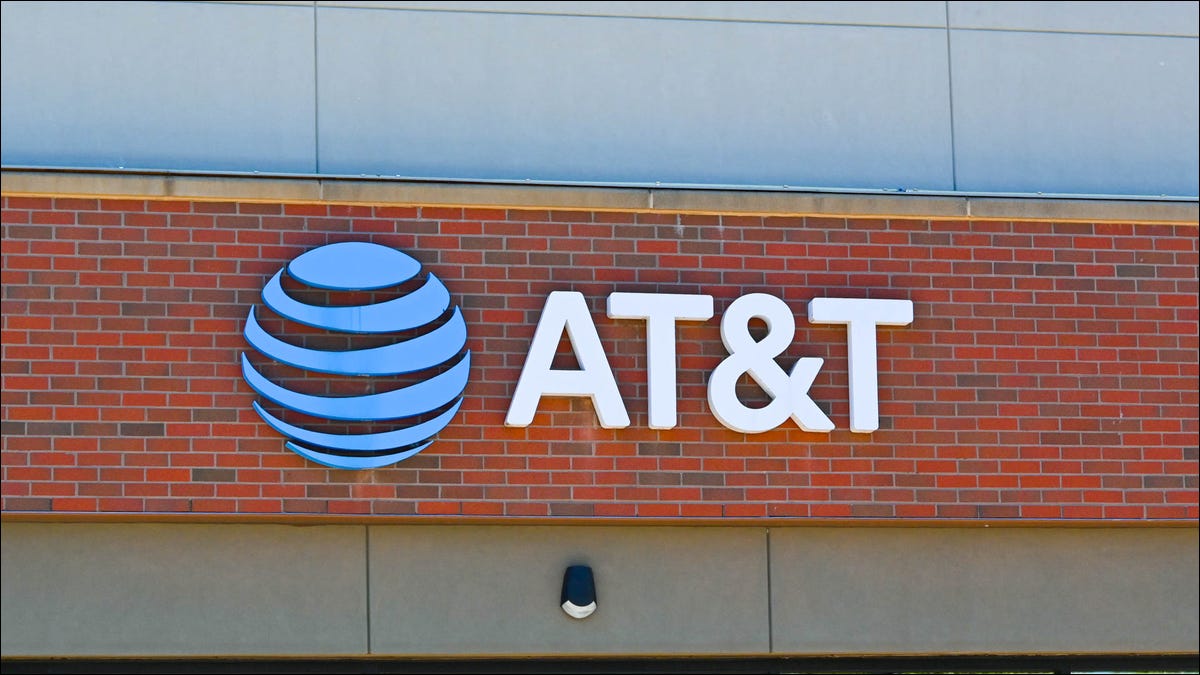 If you're an AT&T internet, television, or wireless subscriber, your default account settings allow AT&T to collect and sell your personal data, including web browsing data, to advertisers. Here's how to opt out.
Why Is AT&T Collecting and Selling My Data?
At this point, just about everyone is familiar with the idea that websites and services collect user data for advertising purposes. The reason you see such personalized advertisements is because Google, Facebook, and the thousands of websites that integrate with those and similar services collect and aggregate data to deliver highly customized advertisements.
So customized, in fact, that many people believe their phones are listening to their conversations—when in reality, it's just very sophisticated data collection, no eavesdropping required. You search for dog beds or hiking boots once, and it feels like you get a month of targeted ads even after you've bought the product.
What a lot of people are surprised by, even if they are familiar with services like Facebook watching them like a hawk, is that their Internet Service Provider (ISP) is in on it too. The idea of your ISP selling your data and serving you customized ads to get their slice of the advertising pie seems particularly egregious because they have complete access to your internet connection and what you do with it.
In the case of AT&T, the provider we're focused on here, they may even have direct access to your internet connection, your cellular data, and your TV watching habits too—if you subscribe to all of their services. While AT&T suggests in their product documentation that users want targeted and relevant ads, that seems like a bit of a stretch. We don't know about you, but we never run into people wishing their ISP sold their data so they could get better-targeted ads.
By analogy, it feels like the difference between Target or Best Buy targeting advertisements based on your willing interactions with the respective companies as a customer and the Postal Service scanning your incoming and outgoing mail to sell a profile to advertisers. Nobody likes having their data collected and resold, but it feels particularly scummy when it's collected and sold by the people providing basic telecommunication access.
Here's How to Opt Out of AT&T Data Collection
Use AT&T and want to opt out of their data collection processes? AT&T has a general consent and three data collection options you'll want to opt out of to stop them from collecting data from your internet connection, wireless plan, and TV package. You may only use AT&T for your internet and not your cell service, or vice versa, but all the settings are in the same place in the user account.
First, log into your AT&T account. Then navigate to the Privacy Choices sub-menu. You can do so by clicking on your Profile icon and then selecting Privacy Choices, or by following this URL while logged into your account. AT&T has a Privacy Center portal (and an even less helpful Privacy Consent portal) but jumping directly to the Privacy Choices page is faster.
The AT&T mobile app used to have a dedicated in-app menu for the privacy settings but now just loads the AT&T website in the app. If you want to make the changes within the app you can do so by clicking on the More button in the app navigation bar, selecting the link under your profile icon "Manage Profile" and then swiping to the right to scroll through the web-based Profile page to click on the "Privacy Choices" option just like you would if you logged into the site with a regular web browser. However you do it, you'll see the profile options seen below.
In the Privacy Choices menu, you'll want to toggle off the following options.
Allow AT&T to share or sell my personal information
Personalized Plus
Personalized
DNS Error Assist
Be sure to click "Save changes" once you've turned them all off. In the example screenshot seen above, there is only a single internet account to adjust the settings for, but if you have multiple accounts or accounts across different services (such as a wireless account and an internet account), you'll need to toggle all the settings off individually for each listed account.
If you're curious about what the settings do, you can read the detailed breakdown in the dashboard by clicking more, but here's a quick summary. Personalized and Personalized Plus are the new names for the same "feature" that has been around for years, formerly called "Relevant Advertising" and "Enhanced Relevant Advertising."
The Personalized option collects demographic data (like age, race, general location, and such). The Personalized Plus option collects additional data, including information about your web browsing, app use, video consumption, and precise location data. The DNS Error Assist option inserts AT&T into the DNS request loop so that any DNS error doesn't default to a plain error message but to an AT&T search portal with search suggestions (and, naturally, advertisements).
If all of this has you feeling uneasy about internet privacy, now's a great time to consider ditching your ISP's default DNS servers and switching to a better DNS server instead. And if you'd like to keep your ISP out of your business, you might consider a VPN. Here are our tips on picking the best VPN for your needs and a list of our favorite VPNs if you'd like to comparison shop.